There are many different British dog breeds that are popular around the world. The Beagle, English Bulldog, King Charles Spaniel, and Corgi are all breeds that have originated in Britain. If you have recently adopted one of these adorable canines, you may want to consider giving them a British name. 

Of course, British dog names are not all that different from your average dog name. In fact, some of the most popular dog names in the UK in 2019 were names like "Bella" and "Alfie". Still, most British names seem to have a certain "fancy" aura about them, which makes them perfect for more regal canines. 

Your dog doesn't have to belong to a British dog breed to use one of these names, though. These fancier names are suitable for dogs of all shapes and sizes.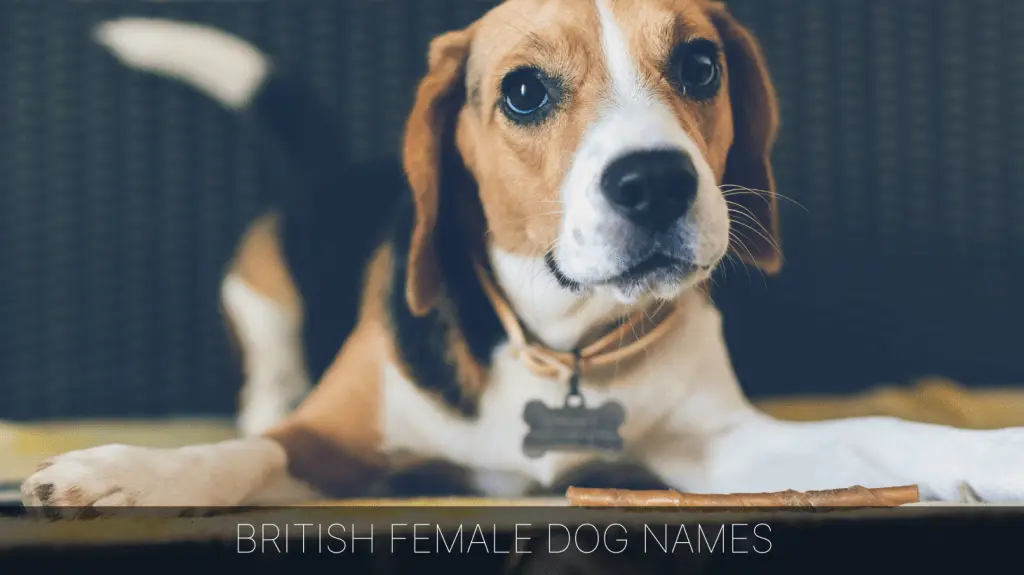 British Female Dog Names
Expect to find names like "Bella" and "Poppy" on this list. British female dog names tend to be very feminine and old-fashioned, though there are a couple of new additions to this list as well. 
Abigail
Ada
Addy
Adelaide
Adele
Adeline
Alexandra
Alice
Amelia
Amy
Anna
Annabelle
Arabella
Arlene
Arya
Ashlyn
Audra
Augusta
Ava
Beatrice
Bella
Bernice
Bertha
Bertie
Bessie
Beth
Betty 
Beverly
Billie
Blanche
Bonnie
Camille
Caroline
Catherine
Cecelia
Celia
Charlotte
Cheshire
Chloe
Claire
Clarabella
Daisy
Darlene
Delilah
Dolores
Doris
Dorothea
Dorothy
Dot
Dottie
Edith
Effie
Elaine
Eleanor
Eleanora
Eliza
Elizabeth
Ella
Ellamae
Ellie
Eloisa
Elsa
Elsie
Emily
Emma
Esmerelda
Estella
Estelle
Esther
Ethel
Etta
Eudora
Eunice
Eva
Evelyn
Fannie
Felicity
Fern 
Florence
Frances
Frida
Gail
Garnet
Gemma
Geneva
Genevieve
Gillian
Ginger
Gladys
Gloria
Glynn
Grace
Gracelyn
Gwyndolyn
Harriet
Hattie
Hazel
Hedy
Helena
Hermione
Imogen
Isabelle
Isadora
Isla
Ivy
Jacqueline
Jane
Jemima
Joan
Jocelyn
Joy
Joyce
Judith
Julia
Juliana
June
Kate
Katherine
Kay
Kiera
Kitty
Lady
Lassie
Layne
Leona
Lesley
Lila
Lilibeth
Lillian
Lily
Lizette
Lois
Lola
Lorraine
Lottie
Louisa
Luella
Lula
Lulu
Mabel
Madeline
Madison
Mae
Maise
Maisie
Mamie
Mara
Margaret
Marge
Marianne
Marie
Marnie
Mary
Mathilde
Maud
Melissa
Melody
Meredith
Mia
Minnie
Miranda
Missy
Molly
Myra
Myrtle
Nanette
Nellie
Nettie
Nicola
Nora
Norma
Olive
Olivia
Patricia
Patsy
Pearl
Peggy
Penelope
Phoebe
Phyllis
Polly
Poppy
Posey
Priscilla
Prudence
Prunella
Queenie
Queenis
Quinn
Quinnie
Rachel
Rebecca
Regina
Rhea
Rosalie
Rosamund
Rose
Roxy
Ruby
Samantha
Scarlett
Selma
Shirley
Sophia
Sophronia
Stella
Sue
Susannah
Susie
Sylvia
Tabitha
Theresa
Tillie
Twiggy
Ursula
Valerie
Velma
Vera
Victoria
Viola
Virgie
Wanda
Waverly
Wilma
Winifred
Yvonne
Zoe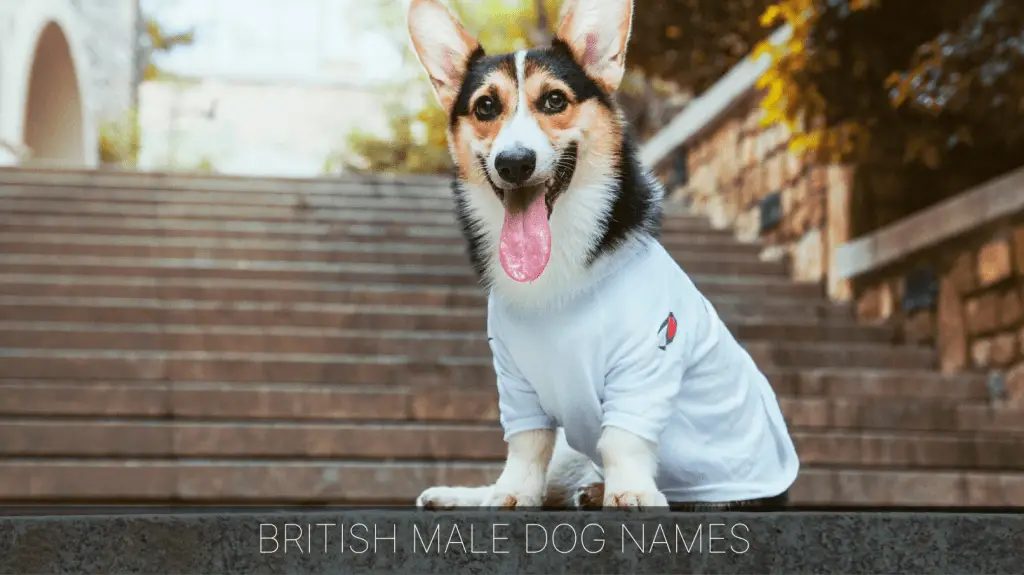 British Male Dog Names
Many of these names are more on the old-fashioned side of things. You'll also find some of the more common names, like Toby, that are popular on the British Isles. 
Abe
Alfie
Alford
Alistar
Alvin
Ashby
Augustus
Barton
Basil
Benji
Bennet
Benny
Benson
Bernard
Brock
Broderick
Brogan
Bronson
Cadence
Carter
Cecil
Clement
Clyde
Colin
Colman
Conrad
Cornelius
Crawford
Daniel
Darius
Davis
Davy
Dexter
Dixon
Domingo
Donnie
Easton
Eli
Eliot
Elmer
Emerson
Emmett
Emory
Ernest
Eugene
Evander
Everett
Ezra
Felix
Felton
Fenton
Fido
Finley
Frank
Frederick
Freeman
George
Gerald
Gilbert
Grady
Graham
Griffin
Harold
Harrison
Hart
Harvey
Heath
Hector
Herbert
Hilton
Hoover
Hugh
Hunter
Hyatt
Ike
Ira
Irving
Ives
Jack
Jacob
James
Jameson
Jasper
Lambert
Lance
Lane
Langston
Lawrence
Lemuel
Leo
Leonard
Leroy
Mason
Maverick
Max
Maximilian
Maxwell
McKinley
Mercer
Meyer
Michael
Milburn
Miles
Miller
Milo
Milton
Monroe
Morton
Murphy
Murray
Napoleon
Norris
Oakley
Oliver
Orson
Oscar
Otis
Overton
Owen
Park
Parley
Percival
Ralph
Randall
Raymond
Reed
Reuben
Rex
Richard
Russell
Saul
Sheldon
Shelton
Sherman
Sherwood
Sigmund
Silas
Spot
Stanley
Sterling
Stetson
Stuart
Summer
Sylcan
Taylor
Theodore
Toby
Todd
Tristan
Truman
Tucker
Tyler
Vernon
Victor
Vincent
Virgil
Wade
Walter
Walton
Warren
Weldon
Wheeler
Wilbur
Wyatt
Wylie
Learn More: Top 700+ Boxer Dog Names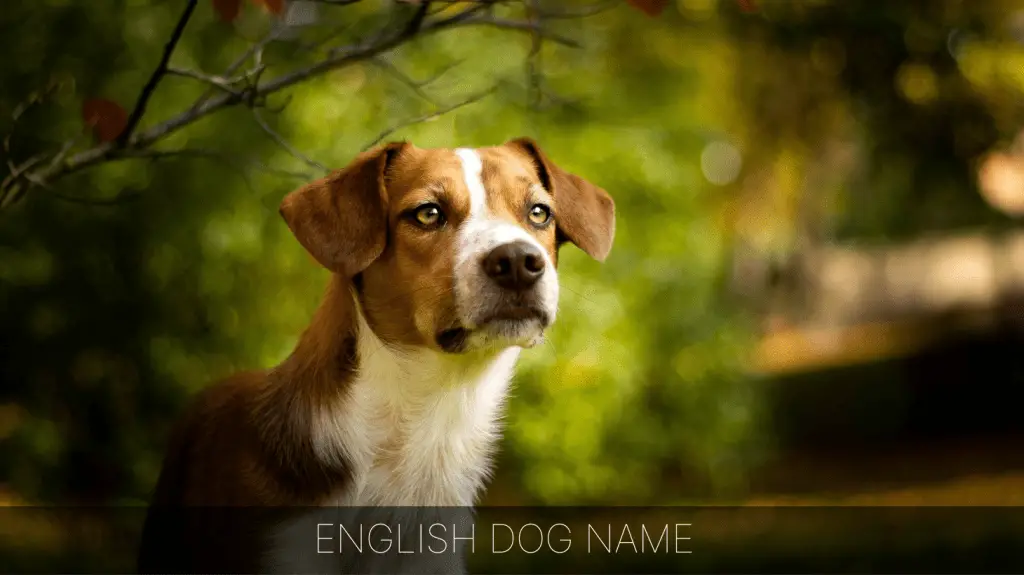 English Dog Name
English was originally just spoken in Britain. Because of this, many English names have British origins. Here are some of the most popular English dog names that you may way to use for your pooch: 
Annabell
Annamae
Anne
Archie
Bailey
Bertrand
Bradford
Bradley
Braxton
Brigham
Buddy
Clarissa
Clementine
Cleo
Constance
Coral
Helen
Holly
Ida
Irene
Iris
Isabella
John
Jonas
Joseph
Kendrick
Kent
Louise
Lucia
Lucille
Lucinda
Lucy
Mack
Maguire
Malcolm
Martin
Maryella
Matilda
Maude
Maura
Nelson
Philip
Pierce
Porter
Quincy
Quinton
Robert
Rudolp
Rufus
Rupert
Teddy
Thornton
Willis
Wilson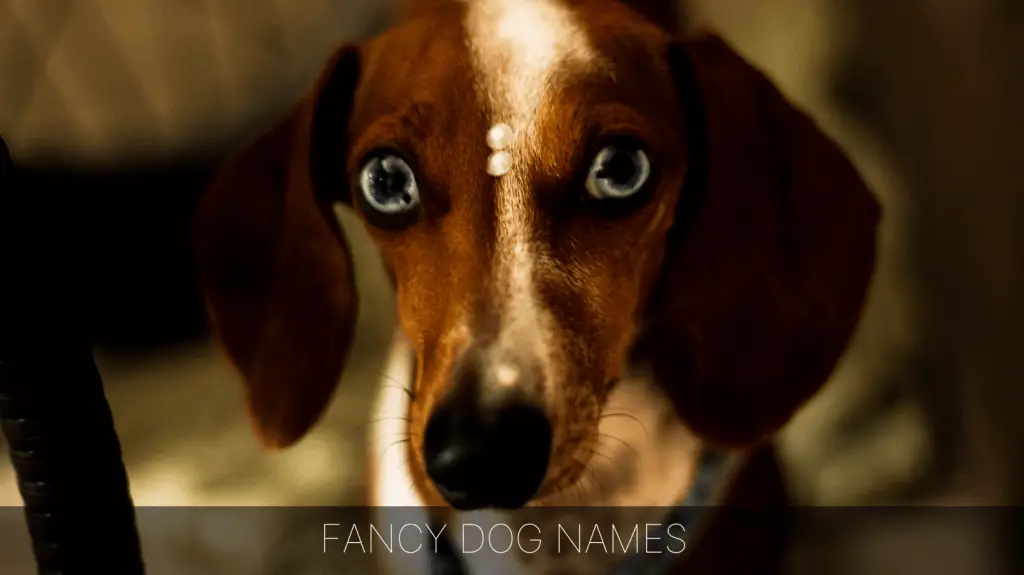 Fancy Dog Names
While most British names tend to be on the fancier side, here are some names that are on the extra-fancy side. 
Addison
Admiral
Aesop
Agatha
Ambassador
Ambrosia
Amelie
Amethyst
Anastasio
Archer
Arturo
Ashford
Ashton
Atworth
Audrey
Aurora
Barclay
Barrett
Bartley
Beckham
Beethoven
Berkeley
Berlin
Bianca
Blake
Blakeley
Bond
Branson
Brently
Buffy
Byron
Calhoun
Camilla
Carlson
Carlton
Carlyle
Carmen
Carmichael
Chandler
Chanel
Channing
Chantilly
Charleston
Cherry
Clancy
Cleveland
Clifford
Cobalt
Coco
Cora
Cormac
Costello
Cromwell
Danica
Desdemona
Diamond
Diana
Diva
Duchess
Ebony
Edgar
Edison
Eldridge
Enid
Esme
Espresso
Fancy
Faulkner
Fauna
Ferris
Fifi
Finnegan
Fiona
Flora
Forrest
Freya
Gabriella
Gaia
Galina
Garbo
Geoffrey
Gibson
Giselle
Godfrey
Goldwin
Gracie
Gucci
Guinevere
Gwen
Hamilton
Harlowe
Harmon
Harmony
Harper
Hartford
Hayes
Hecuba
Hera
Hyde
Isobel
Ivory
Jade
Jasmine
Jewel
Jules
Julianna
Juliette
Katsumi
Kayden 
Macbeth
Madden
Maddox
Marilyn
Mariya
Matisse
Mercedes
Midnight
Moon
Morgan
Nikita
Norah
Novella
Octavia
Olympia
Opal
Ophelia
Orion
Othello
Pandora
Paris
Parker
Perdita
Persephone
Picasso
Pippa
Portia
Preston
Primrose 
Princeton
Queen
Quixote
Redmond
Rockwell
Roosevelt
Rory
Rosarita
Sabine
Sabrina
Sadie
Saffron
Selina
Seneca
Sinclair
Sonata
Sophie 
Stedman
Symphony
Talladega
Thea 
Theodora
Tiara
Tiberius
Valentine
Wallace
Washington
Wesley 
Winston
Wolfgang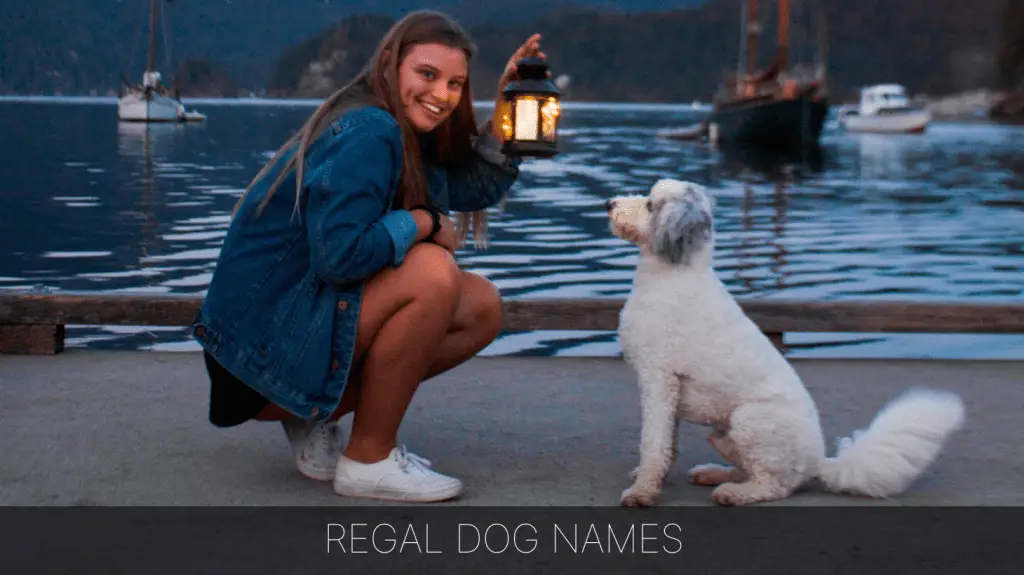 Regal Dog Names
The royals have owned quite a few dogs over the years and there are many royal-sounding names for you to consider. Here are some of our favorites:
Alexander
Atlas
Atticus
Bentley
Blue 
Charles
Chaucer
Chief
Conry 
Cuauhtémoc
Desmond
Duke
Dutch
Edmund
Edward 
Elvis 
Eric 
Felipe
Gandalf
Hamlet
Harry
Henry
Hudson
Ivan
Jacques
Jefferson
Lancelot 
Leopold
Ming 
Monarch 
Monet
Mozart
Odin
Otto
Romeo
Samson
Shakespeare
Sherlock
Simba
Tobias
William
Zeus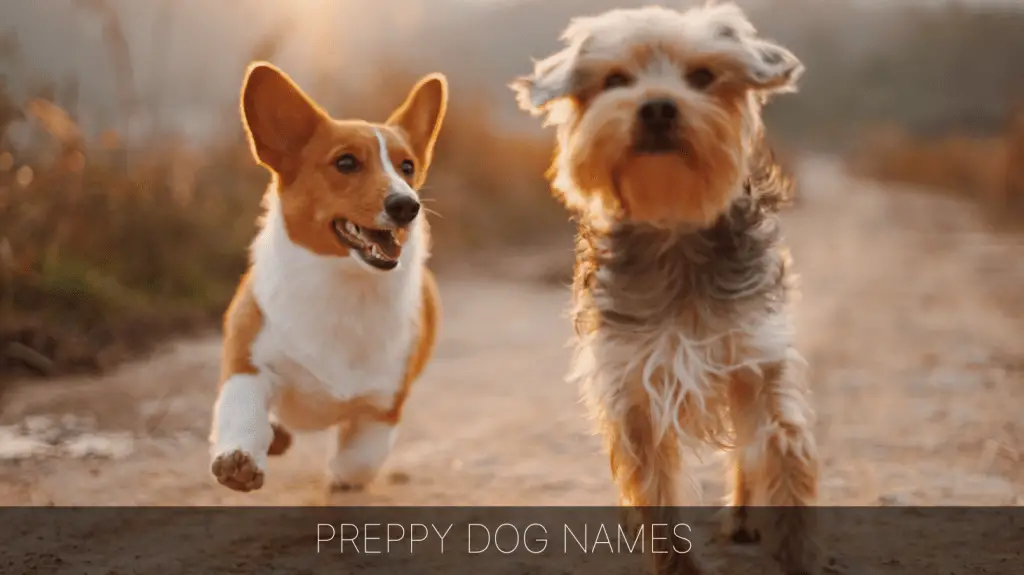 Preppy Dog Names
Does your dog have a big personality? Then one of these more preppy names might be fitting.
Adler
Alcott
Aldous
Alfonso
Alfred
Alton
Archibald
Argos 
Avalon
Bell
Briar
Britton
Burhbank
Effie
Eloise
Elsa
Emerald
Emma
Emmie
Finn
Fletcher
Francois
Franklin
Frederick
Gatsby
Lewis
Liam
Lincoln
Llewellyn
Luther
Newton
Niles
Norman
Paxton
Percy
Redford
Violet
Vivian
Willa
Yasmine
Zara 
Zeda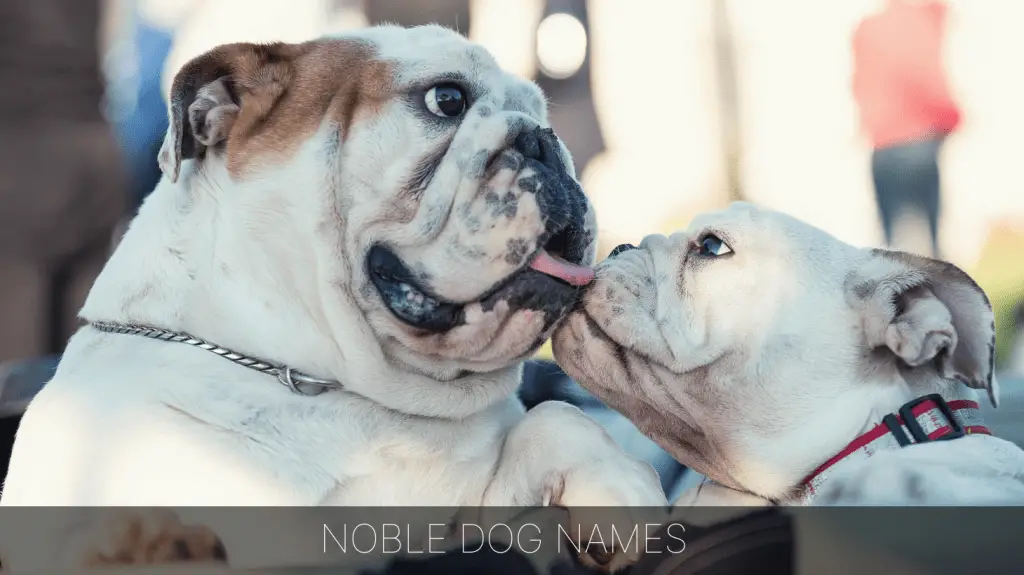 Noble Dog Names
Dog breeds like the German Shepherd and Husky just seem to fit best with more noble names. Here is a list of some of our favorite British noble names. 
Andrew
Angelica
Apollo
Aretha
Arthur 
Asher
Aspen
Cedric
Charlie
Chauncey
Chester
Churchill
Claybourne
Clark
Cordelia
Cyrano
Dakota
Darcy
Dickens
Doonesbury
Edwin
Eldon
Foster
Francis
Georgetta
Georgia
Geraldine
Gertrude
Gidget
Keane
Keaton
Keats
Kendrick
Kenji
Kennedy
Kingston
Kipling
Kitana
Lancelot
Loretta
Lyndon
Madonna
Marjorie
May
Mazie
Melanie
Millie
Rosemary
Rosie
Ruth
Sage
Sansa
Sapphire
Satin
Scout
Sebastian
Sedrick
Thurston
Tillman
Tilly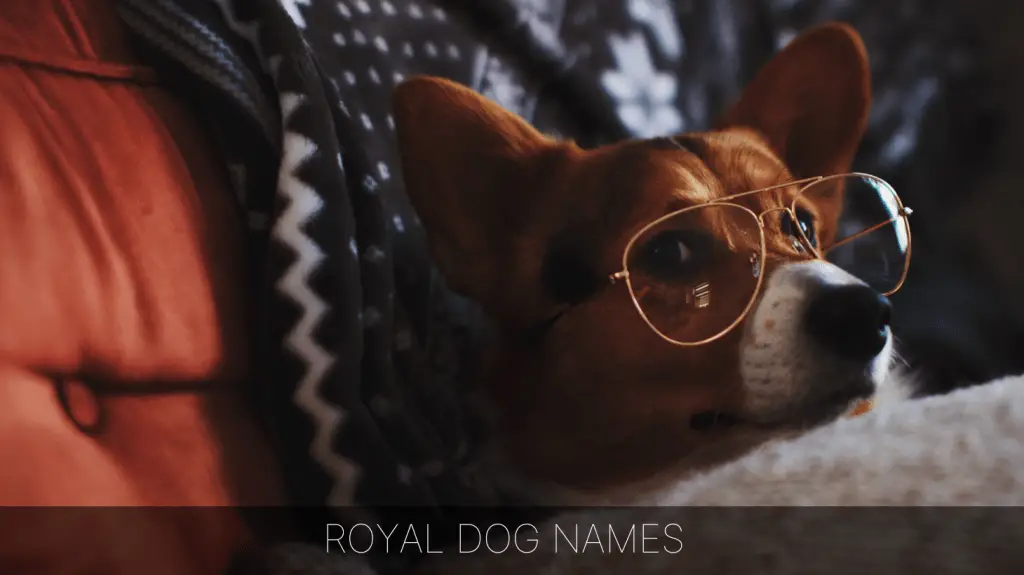 Royal Dog Names
This list contains names that relate to everything royal. From titles to actual kings and queens, these are great options for your pet. 
Albert
Anastasia
Baron
Baroness
Basileus
Bey
Caesar
Caliph
Chevalier
Cleopatra
Count
Countess
Czar
Dame
Diana
Earl
Elizabeth
Emir
Emperor
Empress
Esquire
Gustav
Highness
Josephine
Junker
Kaiser
Khan
King
Knight
Laird
Louis
Malik
Mansa
Marquis
Nefertiti
Negus
Pharoah
Prince
Princess
Raja
Rani
Samrat
Sapa
Satrap
Shah
Sheikh
Shogun
Sultan
Vicereine
Viceroy
Viscount
Wang
William
Did You Find the Perfect Name?
We've included hundreds of names on this list to help you find the perfect one for your pooch. Still, with so many options, it can be difficult to pick just one for your new dog. 

There aren't many rules you need to follow when choosing a name. Most importantly, it should be a name that you like. There is no reason to name your dog something that you don't have a particular fondness for. In all honesty, your dog could probably care less what you decide to call them. 

Still, it isn't uncommon to like more than one name. There are thousands and thousands of naming possibilities out there, and likely more if you spread out beyond the English language. If you find yourself with a few favorite names, we recommend that you try each name out on your canine for a day or two. 

This won't be long enough for your dog to learn their trial name but should give you an idea of whether or not the name is fitting for your dog. Keep in mind: your dog's personality is likely to change over the first few months as they warm up to their new home. There is no need to find a name that fits their current personality exactly, because this will more definitely change. 

If you have other people in your household, you should allow them to be part of the naming process as well. Older teens can pick out their own favorite names and compare names with your list. Younger children can be part of the brainstorming session as well, though their input might be less helpful.

You should ensure that even toddlers and preschoolers can pronounce the name you choose somewhat successfully.