Looking for the best dog food brands for your small dog? Help your toy breed stay healthy with our wet and dry food reviews here.


Anyone who's ever owned a small breed dog knows that even though they're little, they have lots of love to give. Defined as any dog with an ideal adult weight of under 20 lbs (PetcareRx, 2019), small breeds are affectionate, cuddly, and often have a much longer lifespan than their large breed counterparts.

However, owning a small breed dog does come with some added challenges, one of these being nutrition. Small breeds have some unique nutritional needs that many main-stream dog foods fail to cater to.

For example, small breeds have a higher rate of metabolism and require more energy per kilo of body weight than large dogs do. They're also very susceptible to obesity if fed the wrong kind of food (Middleton et. al., 2017), their long lifespan means that they can benefit from certain anti-aging substances (Wallis et. al., 2018), and their smaller size means that they often can't cope with chunky, tough foods. 

With all of these requirements, it's no wonder than many small breed owners have difficulty finding the perfect food for their pup. Many dog food companies market products that they claim are tailored towards small breeds, but a closer analysis of the ingredients and nutritional content of the food can often debunk this.

To help you make an informed decision about what to feed your small breed dog, we've compiled a list of the best seven small breed dog foods. Including wet and dry dog foods and ranging from boutique dog foods to more affordable generic products, all of the foods on this list have been subject to a series of scientifically-based criteria and then ranked accordingly.
Reviews of the Best Dog Food for Small Breeds
The Best Wet Foods for Small Breed Dogs
The Best Dog Food for Small Dogs
Macronutrients (Dry-Matter Basis):
Protein: 34.4% average minimum
Fat: 20.4% average minimum
Carbs: 30.4% average maximum
Nearly tied for our top pick in the wet food category is NomNomNow's Variety Pack. This is another great, boutique dog food that offers fantastic diversity.
Like Ollie, NomNomNow is a boutique dog food brand that promises delivery right to your door and a recipe that's been formulated by veterinary nutritionists. Also like Ollie, the convenience of NomNomNow is a big selling point, especially for on-the-go dog parents.
In terms of macronutrients, NomNomNow performs admirably. Across the four recipes in the variety pack, there's an average of 34.4% protein, 20.4% fat, and 30.4% carbohydrates. While the carbs are on the high side, they come from nutrient-dense sources like peas, brown rice, spinach, and sweet potatoes, so this isn't a concern. The average energy density is 125 kcal/100g, which falls within the guidelines.
The only drawback to NomNomNow for this category is the fact that none of the recipes contain any major sources of antioxidants. There are no blueberries, cranberries, or blackberries featured, and while the heartland beef mash recipe contains red meat (which contains some antioxidants) none of the other recipes do. Adding berries to the food yourself to boost the antioxidant levels is a possibility, and make it perfect, but we deducted ½ a point as that  impacts the convenience and ease of the product.
While NomNomNow is on the expensive side and doesn't contain any extra antioxidants, it's still a quality dog food that we highly recommended and would be a smart choice for any small breed dog.

Most Affordable Small Breed Dog Food
Macronutrients (Dry-Matter Basis):
Protein: 45.5% minimum
Fat: 36.4% minimum
Carbs: 4.6% maximum
Coming in at number two is Blue Buffalo's Homestyle Lamb Dinner dog food. This product has a great macronutrient balance, a strong ingredient list that includes real lamb, and comes at an affordable price to boot. 
In terms of nutrients, Blue Buffalo Lamb Dinner boasts an impressive 45.5% protein content, which is sourced almost entirely from lamb, lamb broth, and lamb liver. The high meat content translates to a fairly high fat content, 36.4%, but thankfully this doesn't negatively affect the energy density, which sits at a respectable 140kCal/100g. Given the high protein and fat percentages, the carbohydrate content is predictably low, sitting at just 4.6%. 
The carb sources in this food include plenty of veggies, which boost the vitamin content of the food, brown rice, which is high in fiber, and barley. Barley doesn't have any real nutritional benefit for dogs, but given that the carbohydrate content is so low it can be deduced that there isn't much of it in the food, so this isn't too much of a problem.
Another feature of the ingredient list is blueberries and cranberries, which are both high in antioxidants. 
Blue Buffalo's Small Breed Homestyle range also includes a chicken recipe. While the lamb-based food has a better macronutrient balance, occasionally switching out a lamb for a chicken would help to provide diversity to your dog's diet, which is always a positive.
In sum, Blue Buffalo's Homestyle Lamb Dinner dog food is a great product, with a strong macronutrient balance and ingredient list, that comes at a much more affordable price than comparable products. 
Best High-Protein Small Breed Dog Food
Macronutrients (Dry-Matter Basis):
Protein: 50% minimum
Fat: 22.7% minimum
Carbs: 13.6% maximum
Taking the final place in the wet food category is Halo's Small Breed Turkey and Duck recipe. While it has some definite drawbacks, this food certainly still deserves a place on this list.

The major advantage of Halo's Turkey and Duck food is its high protein content, which sits at 50% and is the highest of any of the foods on this list. The protein sources are of good quality, too, and the inclusion of both turkey and duck provides some much-needed diversity to your pup's diet.

The other macronutrients are ideal, too, with 22.7% fat and 13.6% carbohydrates. However, the carbohydrate sources aren't fantastic, with ground peas and carrots being the only veggies on the list. Having a greater number of veggies means a greater diversity of vitamins and minerals, and because of this only including two doesn't indicate a good diversity of these nutrients. 

The other drawback of this food is the fact that it doesn't include any antioxidants. While antioxidants aren't an essential nutrient for dogs, they definitely are beneficial for small breeds. Red meat contains a base level of antioxidants, which means that some dog foods can get away without adding any supplementary ingredients like berries, but since Halo Turkey and Duck doesn't contain any red meat this doesn't apply.

All in all, Halo's Turkey and Duck Small Breed recipe is a solid dog food with a good protein content. However, its ingredient list could definitely be improved upon, particularly regarding the lack of antioxidant-rich ingredients.

The Best Dry Foods for Small Breed Dogs:
Best Small Kibble Dog Food
Macronutrients (Dry-Matter Basis):
Protein: 48.9% minimum
Fat: 22.2% minimum
Carbs: 20% maximum
Taking first place in the dry food category is Blue Buffalo's Carnivora Woodland Blend Small Breed food. With a fantastic macronutrient profile, a truly impressive ingredient list, and a nutrient content tailored specifically for small breed dogs, this product definitely deserves its title as the best dry food for small breed dogs.
The most notable and exciting thing about Blue Buffalo's Carnivora range is the diversity of the ingredients. The Woodland Blend recipe contains real chicken as the first ingredient, followed by turkey, duck, pork, several different types of fish and a variety of organ meats, which provide a variety of different nutrients. 
Another interesting inclusion is chicken cartilage. All cartilage contains collagen, which helps support a healthy coat and joints. Cartilage taken specifically from chicken feet is high in the nutrients glucosamine and chondroitin, which have been found to help ease joint pain in dogs (Bhathal, 2017). Whether the cartilage that Blue Buffalo uses is from chicken feet isn't specified, but regardless this is still a valuable inclusion.
Other interesting features of the ingredient list include sunflower seeds, which contain vitamin E and fatty acids, dried kelp, which is a source of iodine, and cranberries, blueberries and blackberries, which of course provide antioxidants.
The quality ingredients translate into a great macronutrient profile, with 48.9% protein, 22.2% fat, and 20% carbohydrates. These values all fall within the acceptable range and the protein content is particularly impressive, especially for a dry food.
A further benefit of Blue Buffalo's Woodland Blend is that the high meat content seems to translate to a great taste. Even the pickiest of pups have been reported to enjoy this product, which is great news for pet owners that struggle to find a food that their small breed dog enjoys.
All in all, Blue Buffalo's Carnivora Woodland Blend recipe is a fantastic product. It has an ingredient list full of novel and nutritionally beneficial ingredients, an outstanding macronutrient balance, and has clearly been formulated with the needs of small breed dogs in mind. If you're looking for a dry food for your small breed dog, you really can't get any better than this product.
Best Small Breed Dog Food Grain-Free
Macronutrients (Dry-Matter Basis):
Protein: 35.6% minimum
Fat: 20% minimum
Carbs: 35.6% maximum
Claim second place in the dry food category is Taste of the Wild's Appalachian Valley Small Breed kibble. This product has been formulated with a strong focus on adhering to the canine ancestral diet and provides multiple, quality protein sources, meaning that it definitely deserves its place on the list.

The main stand-out feature of Taste of the Wild's small breed recipe is the number of meat sources that it contains. Venison, lamb, duck, and ocean fish all make an appearance on the ingredient list, which provides diversity to the food.

Grain-free foods with a high meat content correlate well with the dog ancestral diet- that is, what dogs and dog ancestors ate in the wild before they were domesticated. This is a positive, as it means that the make-up of the food is what your dog was literally designed to eat.

In terms of macronutrients, Taste of the Wild has 35.6% protein and 20% fat, which both fall within the recommended ranges. The carbohydrate content is 35.6%, which is higher than any other food on this list but, given that there are no unhealthy grain by-products, this isn't too much of a concern. The carbohydrate sources are all healthy and provide vitamins and minerals rather than simply empty calories.

The ingredient list includes antioxidant-rich blueberries and raspberries along with some novel ingredients like Yucca Schidigera Extract, which helps control stool odor, and dried chicory roots, which are high in fiber. Another big plus is the inclusion of strains of probiotic bacteria in the recipe, which help to support your pup's immune system and digestive health and promotes healthy skin.

All in all, Taste of the Wild's Appalachian Valley dry food is a great product for small breed dogs. Its strong focus on complying with the canine ancestral diet is definitely a plus and, while its carb content is a little high, its macronutrient balance is good and it contains a healthy amount of antioxidant sources.
Best Freeze-Dried Dog Food for Toy Breeds
Macronutrients (Dry-Matter Basis):
Protein: 38.5% minimum
Fat: 22% minimum
Carbs: 30.8% maximum
Claiming the third and final place in the dry foods category is Instinct Raw Boost's Small Breed dog food. While this product definitely has its redeeming characteristics, it's not without its drawbacks.
The most unique characteristic of this food is its physical make-up. It includes specially made smaller kibble and is laced with freeze-dried pieces of raw meat. The combination of the small kibble size and the raw meat seems to be a hit with most dogs and owners have reported their most selective pooches enjoying this food.
In terms of macronutrients, Instinct Raw Boost performs well. It has a 38.5% protein content, a 22% fat content and a 30.8% carbohydrate content. While the carbohydrate content is slightly over the specified 30%, the major carb sources are chickpeas and tapioca, which are both healthy and contain vitamins and minerals. Instinct Raw Boost also includes both blueberries and cranberries, which boosts its antioxidant level.
However, there's a major drawback of this food, which is the high caloric content. The energy density sits at a massive 429 kCal/100g, which means that small breeds that are fed this food may be susceptible to obesity unless you're very strict with following the feeding recommendations. 
For pet owners who aren't experienced with small breeds, it's probably best to steer clear of this food, as the recommended amount to serve your dog will seem very low and you'll therefore likely be more inclined to overfeed. However, for those pet parents who think they can handle the temptation to overfeed, this is still a great, high-quality product.
Read More Dog Food Reviews: Best Cheap Dog Food
Why You Should Trust Us
I've been a dog owner my whole life, growing up with puppies to adopting my newest pup, Max. We have reviewed hundreds of different dog foods over the years, so we have an expert view of what the market currently offers. All of our reviews are based on scientific evidence, not marketing campaigns or ads. We carefully stay up to date on the latest research so that we can recommend only the best to you and your pets. 
Before making it into any article, each dog food has to pass a rigorous review process that involves more than just surface-level information. We calculate all of our own macronutrient data. While we pay attention to the ingredient list, we also consider macronutrient ratios and recall frequency. Additionally, we speak to the dog food brands, vets, and dog trainers to make sure our recommendations are the most healthy options for your dog.
How To Choose The Best Dog Food For Your Small Breed
The first thing to consider when looking at any type of dog food is the macronutrient balance of the product. Dog food contains three main macronutrients, the two most important being protein and fat. To figure out whether any given food is nutritionally complete, the percentages of protein and fat in the food should be compared to recommendations from the American Association of Feed Control Officials. The AAFCO guidelines (AAFCO, 2014) are the most reliable, scientific source for information on the ideal makeup of dog foods and include the following two points:

A protein content of over 18%
A crude fat content of over 5.5%
The third macronutrient present in dog food is carbohydrates. Carbs aren't actually an essential part of the canine diet and oftentimes a high carbohydrate content can lead to a reduction in the amount of protein and fat, which causes an overall decrease in the nutritional value of the food (Roberts et. al., 2018). However, a small amount of carbohydrates don't harm dogs in the slightest and can actually be of benefit, as many healthy sources of carbs are also high in vitamins and fiber. Therefore, preference was given to foods that adhere to the following rule:

A carbohydrate content under 30%, with allowances made for healthy carbohydrate sources
Aside from these three main rules, there are aspects of an ideal small breed food's nutritional profile that are different from large breed dogs. For example, as small breeds have a high metabolic rate and a lower stomach capacity it's important that the energy density of any small breed food is high enough to satisfy energy requirements without forcing overeating. However, as small breeds can also be susceptible to obesity, the energy levels shouldn't be excessive (Usui, Yasuda and Koketsu, 2016). The best small breed dog foods fall within the following energy density range:

120-150 kcal/100g for wet foods, and
360-420 kcal/100g for dry foods
Another requirement that's somewhat specific to small breed dog foods is the inclusion of antioxidants. While antioxidants can be beneficial to any sort of dog, they're especially important for small breeds given that smaller dogs have a longer lifespan. Antioxidants help to prevent age-related damage to neurons (Dowling and Head, 2012) which will help your small breed pup stay alert and sharp even as he or she enters old age. Because of this:

Preference was given to foods containing high levels of antioxidants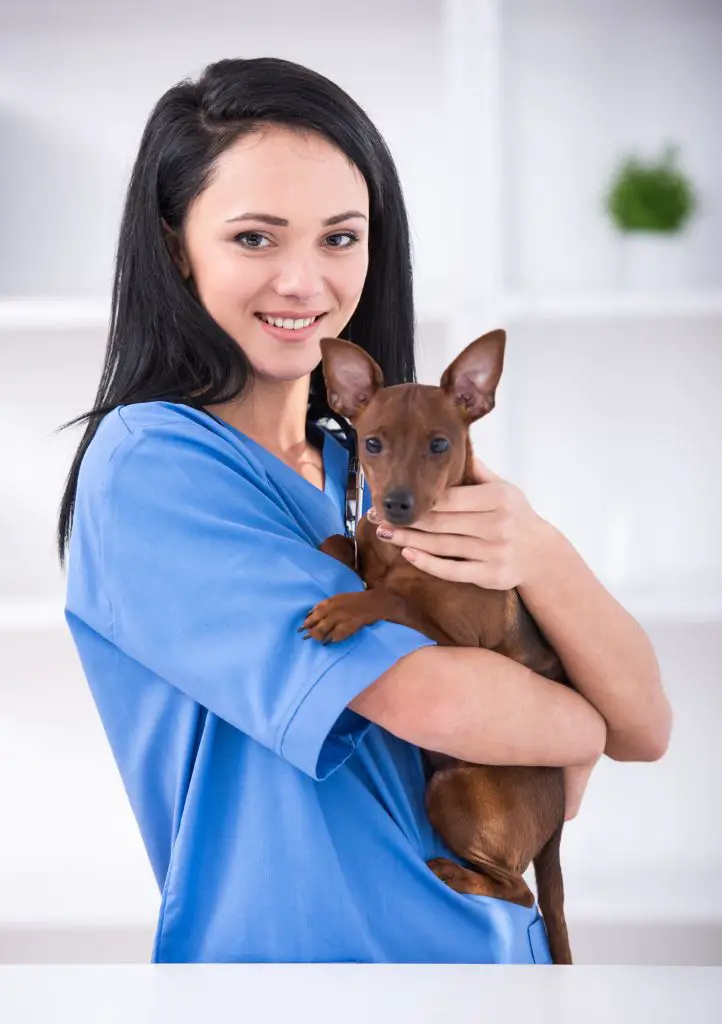 Citations:
Ideal weight of dog breeds: PetCareRx. (2019). Dog Breed Weight Chart. [online] Available at: https://www.petcarerx.com/article/dog-breed-weight-chart/267 [Accessed 17 Nov. 2019].
Metabolism of small breed dogs: Middleton, R., Lacroix, S., Scott-Boyer, M., Dordevic, N., Kennedy, A., Slusky, A., Carayol, J., Petzinger-Germain, C., Beloshapka, A. and Kaput, J. (2017). Metabolic Differences between Dogs of Different Body Sizes. Journal of Nutrition and Metabolism, 2017, pp.1-11.
Comparative lifespan of dog breeds: Wallis, L., Szabó, D., Erdélyi-Belle, B. and Kubinyi, E. (2018). Demographic Change Across the Lifespan of Pet Dogs and Their Impact on Health Status. Frontiers in Veterinary Science, 5.
AAFCO 2014 Recommendations: The 2014 AAFCO Dog Food Nutrient Profile for Growth and Reproduction. (2019). [ebook] AAFCO. Available at: https://www.aafco.org/Portals/0/SiteContent/Regulatory/Committees/Pet-Food/Reports/Pet_Food_Report_2013_Midyear-Proposed_Revisions_to_AAFCO_Nutrient_Profiles.pdf [Accessed 28 Oct. 2019].
Optimal carbohydrate content: Roberts, MT, Bermingham, EN, Cave, NJ, Young, W, McKenzie, CM, Thomas, DG. Macronutrient intake of dogs, self‐selecting diets varying in composition offered ad libitum. J Anim Physiol Anim Nutr. 2018; 102: 568– 575. https://doi.org/10.1111/jpn.12794
Obesity in small and toy breed dogs: Usui, S., Yasuda, H. and Koketsu, Y. (2016). Characteristics of obese or overweight dogs visiting private Japanese veterinary clinics. Asian Pacific Journal of Tropical Biomedicine, 6(4), pp.338-343.
Benefits of organ meat: WILLIAMS, P. (2007). Nutritional composition of red meat. Nutrition & Dietetics, 64(s4 The Role of), pp.S113-S119.
Antioxidants in canine aging: Dowling, A. and Head, E. (2012). Antioxidants in the canine model of human aging. Biochimica et Biophysica Acta (BBA) – Molecular Basis of Disease, 1822(5), pp.685-689.
Glucosamine and chondroitin for joint pain: Bhathal, A., Spryszak, M., Louizos, C. and Frankel, G. (2017). Glucosamine and chondroitin use in canines for osteoarthritis: A review. Open Veterinary Journal, 7(1), p.36.