Alligator is commonly referred to as a "novel" or "new" protein. This simply means that it isn't a significant part of most dog food formulas, making it new to most canines that try it.
Because dogs develop allergies to proteins they eat over time, alligator allergies are infrequent. Dogs just don't eat it enough to develop an allergy to it. For this reason, it is commonly fed to dogs with food allergies to common dog food protein sources, like beef and chicken.
Alligator isn't "hypoallergenic" in the traditional sense. Your dog can become allergic to it. However, very few dogs eat alligator regularly, so alligator allergies are infrequent.
However, not all alligator foods are made equal. Below, we'll guide you through whether or not alligator is an excellent choice for your canine and review some of the best alligator foods out there.
Why You Should Trust Us
Before making it into any article, each dog food has to pass a rigorous review process that involves more than just surface-level information. We calculate all of our own macronutrient data. While we do pay attention to the ingredient list, we also consider macronutrient ratios and recall frequency. Additionally, we speak to the dog food brands, vets, and dog trainers to make sure our recommendations are the most healthy options for your dog.
Reviews of the Best Alligator Dog Foods
Macronutrients (Dry-Matter Basis):
38.64% Protein
22.73% Fat
25% Carbs
Best Alligator Food for Dogs
Out of all the alligator foods we reviewed, this was our favorite one. It includes the whole alligator as the first ingredient (unlike some of the other "alligator" foods on the market). The bag does not specify what type of alligator meat is included, so we assume it is likely a mix of the legs and tail.
Chicken broth and chicken are included very high in the ingredient list. This is a cheaper protein that brings down the price of the food, as alligator can be quite expensive. However, this also means that canines who are allergic to chicken should not eat this food. The amount of chicken is pretty substantial, and it will probably cause a reaction in sensitive dogs.
Because of this, we cannot recommend this food for canines who are allergic to chicken or fish, which is also included. However, if your dog is not allergic to any of the ingredients in this food, then this food is a solid choice.
The rest of the ingredient list is decent. Potatoes are included as the fourth ingredient. Potatoes are starchy and not low-glycemic. But they do contain several essential vitamins and minerals that our canines may benefit from.
Water is used to add moisture to the food. It is wet food, after all. We would have rather some sort of broth be used, such as alligator broth. This adds extra nutrients to the food and helps raise the protein content. But it is also expensive, which is likely why this company decided to use water instead. Still, water isn't a wrong choice. It just doesn't add any extra nutrients or vitamins to the food.
Past the first five ingredients, there were a few other ingredients that we'd like to bring your attention to. Whitefish, catfish, and turkey are both included further down the ingredient list. Both of these are excellent sources of protein. Chicken liver is included as well, alongside the whole chicken and chicken broth from earlier in the list.
To be clear – we do not have a problem with any of these protein sources for most dogs. Diversifying your pet's diet by choosing food with multiple protein sources is a positive way to reduce the chance of food allergies forming.
However, many owners choose to switch to an alligator food because their pets are allergic to other protein sources. If your canine is allergic to turkey, chicken, catfish, or whitefish, then this is not a suitable food for them. It may be an alligator food, but it contains a variety of other animal derivatives as well.
This was one of the few foods that had appropriate macronutrient content. Protein and fat are both decently high, while carbohydrates are only at 25%. This represents a scientifically-correct diet that your pooch will likely thrive on. This is one of the significant reasons we suggested this food so highly. The macronutrient content is fantastic, and the ingredient list is excellent for dogs without allergies as well.
Recall Info: Many
Macronutrients (Dry-Matter Basis):
34.09% Protein
27.27% Fat
25% Carbs
While we didn't like the kibble form of this food too much, the canned form is much better. It starts with alligator as the first ingredient. Next, water is included to add moisture to wet food. We would have rather seen some sort of broth used to increase the nutritional value of the food and add some more vitamins.
However, we understand that this food is designed to prevent allergic reactions. Because of that, it only makes sense that they would try to limit the ingredients as much as possible. No dog is going to react to water, making it a safer choice.
Potatoes are the next ingredient. These are starchy and not suitable for dogs with blood sugar problems. However, they do contain many vitamins and are an excellent choice for most dogs.
Pea protein follows up as the fourth ingredient. Surprisingly, peas are very high in protein. It is not uncommon for companies to add pea protein to their food to bump up the protein levels. But pea protein does not contain the same nutrients and vitamins as protein from meat. It is not made of the same amino acids. Dogs cannot live on pea protein alone.
The high level of pea protein is unnecessary in this food. We would have rather seen more alligator, which is a much better protein source. For this reason, we had to mark this food's rating down a bit.
Furthermore, potato protein is included as the sixth ingredient. As we previously discussed, we prefer that foods focus on protein from real meat, not vegetable sources. Furthermore, the protein in potato is even less complete than the protein found in peas. This is another common ingredient that we would have rather seen omitted.
The macronutrient content of this food is quite good. The protein content is almost 35%, and the fat content is above 25%. Carbohydrates are quite low at only 25%, which is below the 30% we try to stay under.
However, it is essential to remember that much of the protein content is boosted through the use of vegetable protein. This dog food does not contain a significant amount of meat, despite the protein content. Much of the protein in this food is likely from peas and, to a lesser extent, potatoes. Because of this, the amount of protein from the alligator is much lower than the macronutrient content makes it out to be.
We loved that this food included added fish oil and flaxseed. Both of these are good sources of omega-3 fatty acids. This is the "good" kind of fat and may support your dog's skin and coat health. If your dog has food allergies, the odds are that they have some skin problems as well. These included fatty acids that may help make their skin and coat healthier.
This formula is available on wet food. However, it does require a veterinary prescription. If your canine has food allergies severe enough to need this food, we highly recommend that you make an appointment with your vet. Sometimes, underlying conditions can appear to be allergies when there is something else going on.
If your dog does have severe allergies, this is the best food you can give them. The ingredient list and macronutrient content are decent. However, it is one of the very few foods that contains alligator and no other animal products.  
Recall Info: Many
The Best Dry Alligator Dog Foods
The Best Dry Alligator Dog Food
Macronutrients (Dry-Matter Basis):
32.97% protein
17.58% fat
40.66% carbohydrates
This dry dog food isn't one of our all-time favorites, but it is one of the best alligator dog foods on the market. It includes real, deboned alligator as the first ingredient, followed by menhaden fish meal. The description says that this food contains "catfish," but the ingredient list uses the vague "menhaden fish meal" instead.
Catfish does appear further down on the ingredient list. However, it is much further down and likely doesn't add much to the food. If you're specifically interested in catfish for whatever reason, this is not the food for you.
After these two quality meat sources come pea and pea protein. As we discussed earlier in the article, adding peas and pea protein is a common way for dog food companies to raise their food's protein content without actually using real meat. Pea protein is not the same as protein from real meat. It doesn't contain the same amino acids in the least.
Because of this, we prefer foods that get the bulk of their protein from meats. That is not the case with this food.
Speaking of the protein content, it is a bit low overall as well. Carbohydrates are far too high at 40%, while fat is far too low. The macronutrient content is not at all what we would like it to be.
Furthermore, because this food uses a lot of protein from peas, the amount of protein from animals is far lower than the macronutrient content would make it appear.
It is important to note that this food also contains a few chicken-derived ingredients. One of these is chicken fat. Dogs only become allergic to the protein in the food they eat, not the fats. Because of this, a dog allergic to chicken will not react to chicken fat, as it does not contain any protein.
However, this food also includes chicken meal, which does include protein. Chicken meal is chicken that has been cooked down. It is denser than whole chicken, but still includes all the components of chicken – including the proteins.
Because of this, we do not recommend this food for most dogs with allergies. Chicken is one of the most common allergens because it is in almost every dog food. This formula is no exception to this rule. If your dog is allergic to chicken, they will likely react to this food.
Furthermore, the ingredient list of this food is quite long. It includes everything from pea starch to shrimp meal. This long list is likely not suitable for dogs with allergies since there is a high probability that they will be allergic to something in it.
This food also contains LifeSource Bits, which are small pieces of blended antioxidants, vitamins, and minerals. Added antioxidants and minerals are always the right choices. However, there is no information on precisely what is in these bits, so we could not make a definitive judgment on their quality or benefits. It is probable that the company just took the usual antioxidants and added vitamins they usually include in their foods and just made them into separate pieces of kibble.
It appears that most dogs seem to love this food. It may be suitable for picky eaters who tend to get tired of eating the same foods again and again.
Another minor downside of this food is the brand that made it. Blue Buffalo has a long history of serious recalls. They have a much higher recall rate than other brands, which means you're more likely to feed your dog a harmful food accidentally. All pet parents want to think that it wouldn't happen to them, but you never know!
Another minor downside of this food is the brand that made it. Blue Buffalo has a long history of serious recalls. They have a much higher recall rate than other brands, which means you're more likely to feed your dog a harmful food accidentally. All pet parents want to think that it wouldn't happen to them, but you never know!
Recall Info: Several
Macronutrients (Dry-Matter Basis):
24.18% protein
15.38% fat
51.65% carbohydrates
Best Dry Food for Dogs with Allergies
This is one of the very few dog foods on the market that contains alligator as the only source of animal protein. This makes it very good for canines who have severe allergies and cannot eat other proteins. As long as your dog isn't allergic to alligator, this dog food should be perfect.
However, you give up a lot by choosing this extremely hypoallergenic dog. While deboned alligator is the first ingredient, peas are the second. This isn't necessarily a bad thing. Peas are full of some essential vitamins and are quite high in protein.  However, pea starch follows as the third ingredient, and pea protein is the third ingredient.
All of the occurrences of pea derivatives mean that there is quite a lot of peas in this dog food – likely more so than actual meat. Peas are high in protein, but they do not contain all the amino acids necessary for your dog to thrive. We prefer real meat as a source of protein over vegetable protein any day. In general, meat is just more nutritionally complete for our canines.
Alligator meal is included as the fourth ingredient. This is not a bad source of protein in the least. Meat meal is just cooked down and rendered to remove most of the moisture. This makes it denser than whole meat, which naturally contains a lot of water. Many companies render down meat for this reason.
Still, we would have liked to see alligator meal higher in the ingredient list – before the peas. It is after both peas and pea starch currently.
The protein content of this food is okay, but it could be much better. It is only just about 24%. For reference, most of the top foods we review have protein contents of around 40%. Dogs evolved to eat a high amount of protein, as we have discussed. This dog food just doesn't give it to them.
The fat content is quite low as well. This food is only 15% fat. The foods we review vary widely in the amount of fat they contain. However, we generally always prefer a higher fat content, since dogs eat tons of fat naturally. They are designed to get most of their energy from fats.
Instead of containing high amounts of fat and protein as it should, this food instead contains massive amounts of carbohydrates. Over 50% of this food is carbs – likely due to the high amount of peas it contains. While dogs can digest carbohydrates, they are not the best option for our pooch. When given control of their diet, dogs will naturally eat a diet high in protein and fat. This food just doesn't match that diet.
Because of this, we had to mark this food way down. It may be one of the few foods available that contain alligator as the only animal source, but we generally would not recommend it unless your dog has to eat it.
Furthermore, we were concerned that the lower protein amounts combined with high amount of pea protein mean that this food might be low in certain amino acids. There is already not that much protein in this dog food. Since a lot of that protein is coming from peas, there may not be much meat protein in it.
Recall Info: Many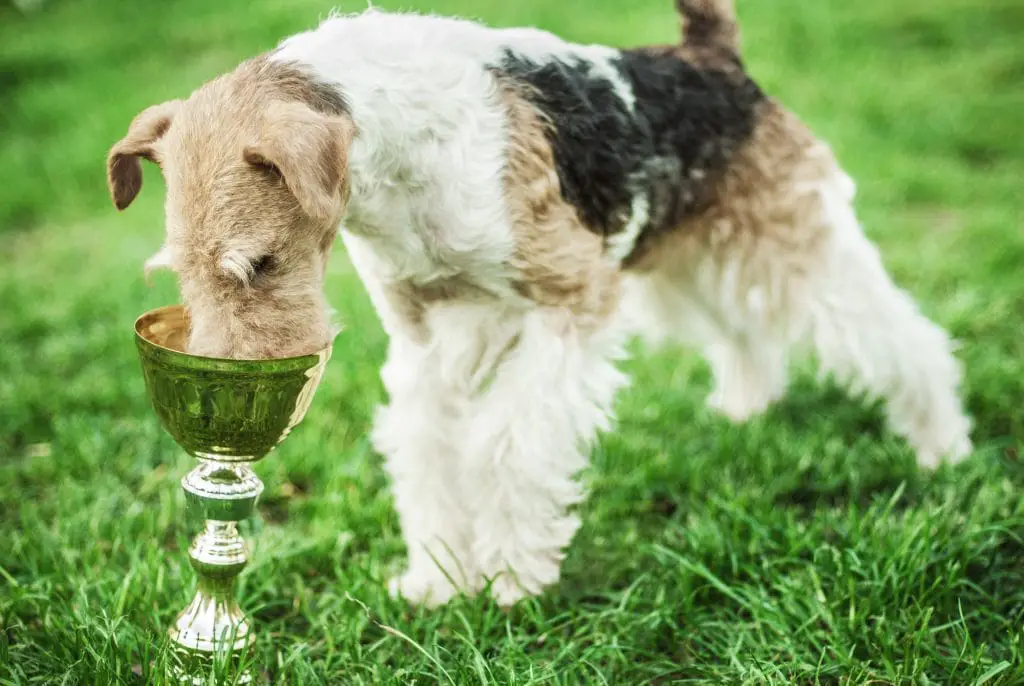 Why Should You Feed Your Dog Alligator?
Alligator is not a common ingredient in dog food by any means. If you want to feed your dog alligator, you have to seek it out. Most stores don't even carry a single alligator food. Instead, you'll likely have to order it online.
The rarity of alligator is one of its biggest strengths. Because it is in so few dog food, dogs are unlikely to be allergic to it.
As we previously discussed, dog food allergies develop over time. Dogs are not born with allergies in the same way people often are. Instead, they develop them after eating a particular protein for an extended period.
For example, a dog that has eaten nothing but chicken kibble is very likely to develop an allergy to chicken. The same can be said for any meat, including those that are often considered "hypoallergenic" like lamb and alligator.
The difference between chicken and alligator is that chicken is in almost every dog food. Even foods that aren't "chicken flavored" likely have some sort of chicken in them. It is merely a cheap and accessible protein source.
However, this means that more dogs are likely to be allergic to chicken. The odds of them eating it often are just higher. The same cannot be said for alligator, which is exceedingly rare.
Because of this, dogs with food intolerances often benefit from a novel protein like alligator.
Of course, there is no reason not to feed your dog alligator. It is nutritionally complete, which we will discuss more in-depth later. Alligator dog treats are also a good option.
Some dogs are particularly drawn to alligator meat, which can be helpful if they're picky. Some dogs also just grow tired of the same foods all the time, so switching it up with some alligator can be useful.
Alligator meat is often softer than some other meats, making it an excellent choice for senior dogs as well. Of course, kibble is kibble. If you want to take advantage of the softness, you'll probably need to choose canned food.
Is Alligator Good for Dogs?
Alligator is much denser than more conventional meats. For example, one ounce of alligator is just over 75 calories, while one ounce of chicken is 31 calories. Furthermore, one ounce of alligator contains 14.3 grams of protein, which one ounce of chicken contains 6.5 grams of protein.
Alligator just has more stuff in it per ounce than most other foods. Because of this, companies don't have to include as much to meet your dog's nutritional needs.
Alligator meat contains high levels of niacin and vitamin B1. This is similar to other meats, but alligator appears to be particularly high.
This novel protein is also low in cholesterol. Of course, you probably aren't worried about your dog's cholesterol. However, just in case you are, this meat is a great option.
The highest quality alligator meat comes from the tail. This meat is firm and white – very similar to chicken. Meat can also be harvested from the arms and ribs, but this meat is darker and denser. Most dog foods are not going to tell you where they harvest their alligator meat from. It is likely going to be a mixture of whatever they could get.
In the end, there isn't a vast nutritional difference between alligator meat and other, more traditional meats. Dogs with allergies are mostly going to benefit from alligator, while other dogs probably won't receive any apparent benefit.
That doesn't mean that alligator is terrible for dogs necessarily. It just isn't much different from more conventional meats.
If you want to feed your dog alligator, go ahead! But we were unable to find any clear benefit to it.
How We Chose the Best Alligator Dog Foods
Alligator dog food is quite rare. In all honesty, we didn't have many options available when choosing the best ones. Despite this, we did try only to choose dog foods that matched specific scientifically-backed guidelines.
The most important of these guidelines is the ingredient quality. Not all ingredients used in dog food are equal. Whole meat is always preferable to by-products or meals. However, we do not always avoid meat meals as long as the source of the meat is labeled.
For example, "chicken meal" is okay, while "meat meal" is not. This is because "meat" can be anything – a huge problem for dogs with allergies.
In some cases, meal is more nutritious than whole meat. It has been boiled until much of the water content is gone, making it denser than whole meats.
We also considered the macronutrient content. Every dog food has different levels of carbohydrates, fats, and proteins. Studies have shown that dogs thrive best when they eat a diet containing about 30% protein, 63% fat, and 7% carbohydrates.
We attempted to choose dog foods that matched this ratio as closely as possible. However, this is often difficult, especially when there are not many foods to choose from in the first place. We chose foods that were as close as possible.
We mainly looked for foods that were higher in protein and fat, while remaining under 30% carbohydrates. We preferred carbohydrates from easily digestible sources.
Similarly, we paid close attention to meat content. In the past, this could quickly be done by looking at home much protein a dog food contains. However, in the past few years, dog food companies have wised up and started inflating their protein content with high-protein veggies like lentils. It isn't rare to find "pea protein" high up on the ingredient list of many popular dog foods.
These veggies aren't necessarily harmful by themselves, but they can be if they take the place of real meat. Veggies and meat just aren't the same. In many cases, plant protein does not always contain all the amino acids your dog needs to survive, while meat almost always does.
We much prefer dog foods that get most of their protein from real meat.
We also considered the cost of each product. Dog food can be costly. When ranking each food, we carefully considered whether the cost was proportional to the quality. It isn't unusual to find a costly formula, only to be packed full of low-quality ingredients.
Many companies seem to focus more on their marketing campaigns than the actual ingredient of their dog food. Some may even promote myths to make their dog food seem healthier.
If a dog food was going to cost more than average, we expected that it would contain better than average ingredients.
We also paid attention to added ingredients, such as biotin, riboflavin, choline chloride, and calcium pantothenate. It is very normal for pet foods to contain added vitamins like folic acid, vitamin A supplements, vitamin B12 supplements, and vitamin E supplements. Not all of these added vitamins are necessary, but some can be helpful anyway, like DHA. Small amounts of berries and fruits are very common, including blueberries and cranberries. These fruits contain antioxidants that can support your pet's immune system. 
The additives in food vary greatly. In many cases, they are necessary to make the food complete. Here are some of the most common additives: copper amino acid, chelate folic acid, iron amino acid chelate, potassium chloride, pyridoxine hydrochloride, salt, sodium selenite, thiamine mononitrate, zinc amino acid chelate, aspergillus niger fermentation extract, bacillus subtilis fermentation extract, calcium carbonate, calcium iodate, dehydrated alfalfa meal, dl-methionine, docosahexaenoic acid, dried chicory root, dried kelp, dried yeast, and natural flavor
The life stage the food is designed for is also vital. If you have a puppy, you need to get a food designed for puppies.