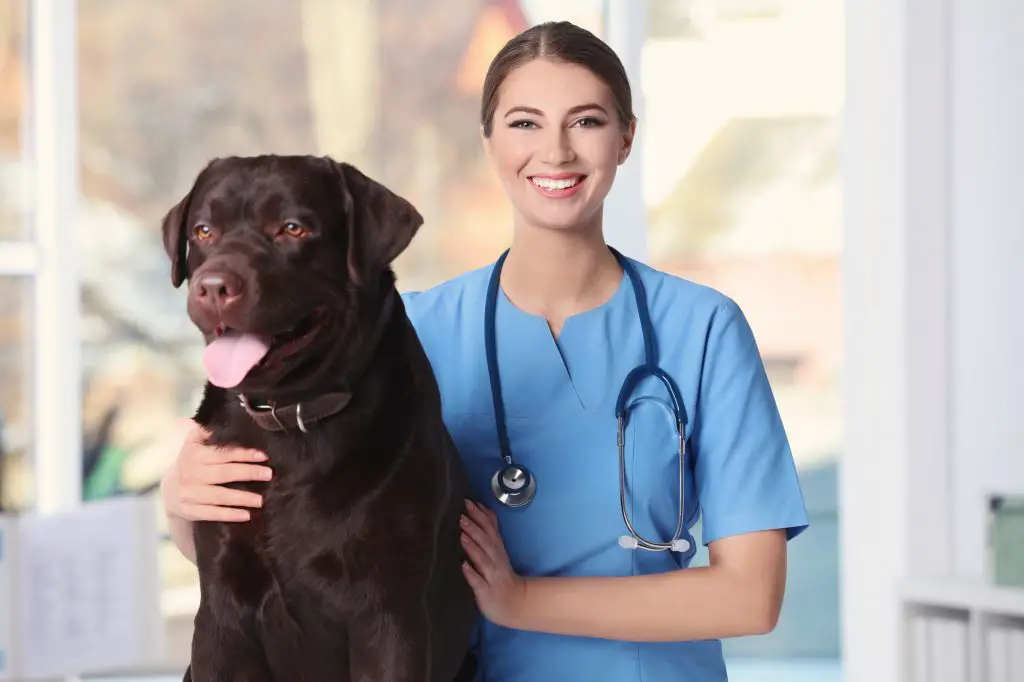 Looking for the best dog food brands for your senior dog? Help your older dog stay healthy with our wet and dry food reviews here.

Anyone who's ever owned a senior dog knows just how wonderful having an older dog around can be. They have all of the capacity for love and affection of a puppy, without the boisterous energy and destructive tendencies. 

However, as your beloved pup enters his or her golden years, there are some extra factors that you as an owner need to consider. One of these is making sure to choose a food that will help support your dog's health into old age.

Senior dogs, which mosts vets agree are 7 years of age or over, need a different sort of dog food than puppies or adult dog. The main reason for this is because older dogs have a reduced energy requirement, and therefore feeding them dog food designed for an adult with a higher activity level can lead to unhealthy weight gain. 

Another benefit of using a specialty senior food is the inclusion of nutrients that are beneficial for aging dogs but don't usually make an appearance in normal adult food. This includes glucosamine and chondroitin, which help relieve the pain of arthritis, and a few others that will be talked about in greater detail later on.

So, it's clear that there are some big benefits to feeding your senior pooch a speciality dog food. However, even once you've made the decision there's still the challenge of picking a product. To help you out, we've listed six of the best senior dog foods out there. Each product has been judged against a set of scientifically-based criteria and then ranked accordingly.
How To Choose The Best Dog Food For Your Senior Dog
The first thing that should be considered when deciding on a dog food is the product's macronutrient balance, which essentially indicates whether it has enough nutrients in order to sustain your dog's functioning. The three major macronutrients are protein, fat, and carbohydrates. For the first two of these, concrete guidelines are produced by AAFCO, or the American Association of Food Control Officials (AAFCO, 2014). All of the products on this list adhere to these guidelines, which are as follows:

A protein content of over 18%
A crude fat content of over 5.5%
The third macronutrient, carbohydrates, have no hard and fast rules associated with them. This is because carbohydrates aren't actually an essential part of the canine diet, but rather provide extra energy to supplement the protein and fat levels. Lower levels of carbohydrates generally indicate a high-quality product, because the amount of protein and fat will be increased. However, some carbohydrate sources are healthy and can be a great source of fiber, vitamins, and minerals (Roberts et. al., 2018). Therefore, we've judged the foods on this list against the following criterion:

A carbohydrate content under 30%, with preference given to healthy and digestible carbohydrate sources 
In addition to picking a generally nutritious dog food, there are a few extra considerations when it comes to choosing a senior dog food. The biggest and most important of these is the energy density of the food. Energy density is a measure of how much energy is in a given amount of food, usually measured in kcal per 100g of food. As a dog ages, the amount of energy that they require on a day to day basis decreases. Puppies, who have a high level of activity and lots of growing to do, have a high energy requirement, while senior dogs are more content to laze in the shade and therefore don't require as much. On top of this, as your pooch ages their organs will start to show reduced functioning. This is a normal part of the canine aging process and further reduces their energy requirements (Harper, 1997). Because of this, feeding a senior dog food with a high energy density can result in unhealthy weight gain. The ranking of the foods on this list was therefore influenced by this.

Preference was given to wet foods with an energy density under 130 kCal/100g
Preference was given to dry foods with an energy density under 400 kCal/100g
Another factor to take into account is the health of your pup's digestive system. As your dog ages, you may start to see an increase in digestive problems, which can manifest into symptoms like diarrhea and vomiting (Rakha et al., 2015). To avoid this, senior dog foods should have a good fiber content and dry foods should contain probiotics to help balance your pup's gut and to help promote a healthy immune system. Therefore:

Preference was given to either wet or dry food that were high in fiber and dry foods that contain probiotics
Finally, a big problem that affects many senior dogs is arthritis. While no food can cure this, there are certain nutrients that have been found to help decrease pain and promote joint health arthritic pups. These include glucosamine and chondroitin (Bhathal et al., 2017). Because of this:

Preference was given to foods that contained high levels of glucosamine and chondroitin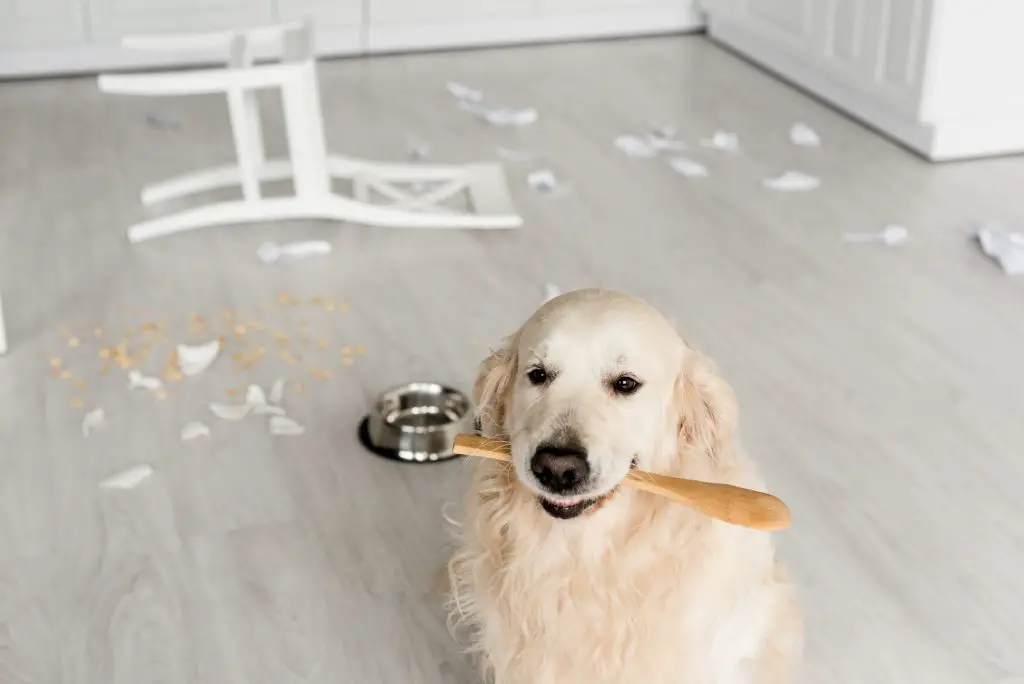 Reviews of the Best Dog Food for Senior Dogs
Macronutrients (Dry-Matter Basis):
Protein: 37% minimum
Fat: 26.1% minimum
Carbs: 23.9% maximum
best senior wet dog food
While lists are technically only supposed to have one top answer, NomNomNow's Chicken Chow-Wow is so impressive and so different from Nutro's Trio Protein recipe that we had to give it the number one spot as well. With human grade, high-quality ingredients, a carefully tailored recipe designed by a veterinary nutritionist, and an innovative and effective online ordering system, NomNomNow's Chicken Chow-Wow recipe is a fantastic pick for any senior pup.
The most exciting thing about NomNomNow is their website, on which dog owners can input their pup's information, have a specific product recommended to them, choose their meal plan, and then have their chosen product shipped directly to their door. In terms of convenience it really doesn't get much better than this and for pet parents who are on-the-go, this is a huge advantage.
NomNomNow's benefits don't end with their website, though. All of their recipes, including Chicken Chow-Wow, are formulated by a veterinary nutritionist to ensure the highest level of quality and nutritional value for your pup. Highlights of Chicken Chow-Wow's ingredient list include human-grade diced chicken, digestible sweet potatoes, and sunflower oil, which is rich in omega-6 fatty acids. 
The quality ingredients translate into a good macronutrient balance, with 37% protein and 26.1% fat. The carbohydrate content, which sits at 23.9%, is high for a wet food but still within specification. The presence of healthy carb sources, particularly sweet potato, means that this really isn't anything to be worried about. 
The only real negative of this product is that it isn't purpose built for senior dogs. Despite this, it has some characteristics that really make it seem like it was formulated with aging pups in mind. The prominence of high quality chicken in the recipe ensures the presence of glucosamine, the energy density is low enough to cater to a reduced energy requirement, and the food contains 4.35% fiber to help your senior pup's digestive system stay happy and healthy. For a food that's formulated to suit all life stages, NomNomNow really hits the mark in regards to the needs of senior dogs.
All in all, NomNomNow's Chicken Chow-Wow recipe is a fantastic, innovative product. With a convenient and personalised online ordering system, great ingredients, and features that make it suited for senior dogs, there really isn't anything to criticise about this food. Highly recommend.
Oh, and they're offering our readers 50% off so it's a great deal now too!
Macronutrients (Dry-Matter Basis):
Protein: 36.6% minimum
Fat: 22.7% minimum
Carbs: 27.3% maximum
soft dog food for older dogs
Taking out the number one spot in the wet food category and the title as the best food for older dogs is Nutro's Ultra Trio Protein páte. With multiple protein sources, a low energy density, an ingredient list packed full of superfoods and a great taste, there really isn't anything to criticise when it comes to this food.
The most unique thing about this food is the inclusion of 'superfoods.' While the term 'superfood' is often just an empty marketing promise, looking at the ingredient list of Nutro's Ultra Trio Protein almost immediately proves that the promise is anything but empty. Some notable ingredients include dried blueberries, which are a source of antioxidants, flaxseed, which is high in omega fatty acids, and chia seeds, which are high in fiber. Perhaps the most unique inclusion is dried coconut, which is high in lauric acid. Lauric acid helps to fight off viruses like influensa and acts as an anti-inflammatory agent (Lieberman, Enig and Preuss, 2006). 
In terms of macronutrients, Nutro's senior recipe performs admirably. It has 36.6% protein and 22.7% fat, which is derived from the three quality protein sources (real chicken, lamb, and salmon). Having diverse protein sources increases the diversity of nutrients in the food, which is a plus. The inclusion of chicken, which is a natural source of glucosamine and chondroitin, is particularly advantageous.
This product contains 27.3% carbohydrates. While the carb content is on the high side for a wet food, the sources are all healthy fruit and veggies, so this is nothing to be concerned about.
Another big benefit to this product is the fiber content, which sits at just under 7%. Many older pups have issues with digestion, and a high fiber content helps to keep everything running smoothly and efficiently through their gut. 
The energy density of the food, which sits at 100 kCal/100g, is fairly low. While this is great for senior pups who don't get much exercise, it could pose a problem for dogs who have a greater activity level, as they'd need to eat more in order to get the energy that they need.
All in all, Nutro's Ultra Trio Protein Senior formula is just about the best senior dog food that money can buy. It has a great ingredient list that's packed with veggies and three different meats, a fantastic macronutrient balance, a source of glucosamine and chondroitin, and an appropriate energy density for reduced activity. When it comes to senior foods, it really doesn't get any better than this.
Macronutrients (Dry-Matter Basis):
Protein: 38.6% minimum
Fat: 20.5% minimum
Carbs: 27.8% maximum
Good senior dog food for arthritis
Coming in at number two is Halo's Holistic Chicken senior recipe. With a great macronutrient balance and a strong ingredient list, this is a great, all-rounder food that your senior pup is sure to love.
In terms of macronutrients, Halo's Holistic Chicken contains 38.6% protein and 20.5% fat. While chicken is the sole protein source, the recipe also includes chicken liver, which is high in vitamin B12 (Williams, 2007) and helps to add some diversity to the food's nutrient profile. 
The chicken provides a natural source of chondroitin, whilst glucosamine is included as a supplement. Another specialty nutrient that's included is DHA, which helps to support brain function. This is great for dogs entering their senior years, as it helps them stay sharp and alert.
The 27.8% carbohydrates are predominantly sourced from oat bran, which is high in fiber, and pea flour, which is rich in iron and calcium. Another key feature of the ingredient list include salmon oil, which is a source of omega-3 and omega-6. 
Unfortunately, the only veggies included in the recipe are carrots and peas. While these vegetables still provide nutrients, the fact that there's only two means that there isn't a wide variety of vitamins and minerals on offer. Halo has somewhat corrected this by adding supplements, but more natural sources of vitamins would still be preferable.
The energy density, which sits at 110 kCal/100g, is perfect for senior dogs. 
In sum, Halo's Holistic Chicken senior recipe does a great job of catering to senior dogs. It has a good macronutrient profile and includes glucosamine, chondroitin, and DHA to help keep your dog happy and healthy into his or her golden years. While it may not have the wide variety of vegetables that Nutro has, it's still a great product that's loved by dogs all across the world.
Macronutrients (Dry-Matter Basis):
Protein: 47.7% minimum
Fat: 27.3% minimum
Carbs: 11.4% maximum
Best High-Protein Senior Dog Food
Blue Buffalo's Carnivora Woodland Blend recipe is a fantastic product, with a high meat content that adheres to the canine ancestral diet and a subsequently high protein content. However, there are a few drawbacks that mean that it places behind both Nutro's and Halo's senior recipes.

The area that Blue Carnivora really shines is it's protein sources. Four different meats (chicken, turkey, duck, and mackerel) are included, along with chicken and turkey liver and chicken heart. This diversity of meat ingredients means a diversity of nutrients, which is always a good thing.

The high meat content translates into a high protein content. At 47.7%, Blue Carnivora's protein content is by far the highest on this list. Protein is made up of amino acids, which help to support muscle mass development, even in aging dogs, and also help with tissue repair and healing in general. For an older dog, this could prove to be invaluable.

The other macronutrients are impressive as well, with 27.3% fat and just 11.4% carbohydrates. The main carb source is pea fiber which, unsurprisingly, is a good source of fiber. The energy density, which sits at 127 kcal/100g, is higher than the other wet food products but is still acceptable.

The main downside to this product is that no real efforts have been made to tailor it towards senior dogs. While it does contain chondroitin due to the chicken content, this is more of an accident than a targeted decision. Likewise, the benefits of the high meat content aren't any more pertinent for senior dogs than they would be for puppies or adults. 

Blue Buffalo's Carnivora Woodland blend is a great dog food product, with four different animal protein sources and an impressive macronutrient profile. However, its rating is pulled down by the fact that nothing in the ingredient list indicates that it's been tailored towards senior dogs.
Best Dry Foods for Senior Dogs
Macronutrients (Dry-Matter Basis):
Protein: 35.9% minimum
Fat: 13.5% minimum
Carbs: 41.6% maximum
A soft dry dog food for seniors
Taking the title as the best dry food for senior dogs is Merrick's Senior Chicken + Sweet Potato Recipe. With a grain-free formula, an ingredient list that's obviously tailored towards older dogs and a good macronutrient profile, this product really is the gold-standard when it comes to senior dry foods.

The best aspect of this product is how clearly it's tailored to the requirements of senior dogs. It has a guaranteed level of 1200mg/kg of both glucosamine and chondroitin, a high level of fiber, and a low energy density relative to other dry foods, which indicates that the person who formulated the recipe knew exactly what was required of a senior dry dog food. Even the inclusion of sweet potatoes, which contain high levels of the antiinflammatory beta-carotene, suggest that Merrick's was taking the common problem of arthritis into consideration.

In terms of macronutrients, Merrick's Chicken + Sweet potato recipe does well. It has 35.9% protein, which is sourced from chicken and salmon, 13.5% fat, and 41.6% carbohydrates. While the carb content may seem excessive, the fact that the major sources are all healthy veggies and fruits indicates that this too much of a problem.

Another plus is the inclusion of strains of probiotic bacteria. Probiotics help to balance your pup's gut by promoting the growth of healthy bacteria and the decline of unhealthy bacteria. While other dry foods on this list have a stronger focus on probiotics and digestive health, Merrick's inclusion of four different strains of the useful bacteria is certainly an advantage.

In sum, Merrick's Senior Chicken + Sweet Potato recipe is a great example of a food that's catered directly to senior dogs. With guaranteed levels of key nutrients and a solid macronutrient profile, you can't get much better than this product.
Macronutrients (Dry-Matter Basis):
Protein: 36% minimum
Fat: 15.7% minimum
Carbs: 39.3% maximum
best senior dog food for sensitive stomach
With a strong focus on promoting digestive health and a high meat content, Go! Carnivore's Senior Formula certainly deserves its place as second in the senior dry food category.
The major selling point of this product is that it's great for elderly pups with sensitive stomachs. Like Merrick's senior recipe, it includes four different strains of probiotics. Again, probiotics help to support your pup's digestive system by restoring balance to the bacteria that populates it. However, in addition to the probiotic bacteria, Go! Carnivora also contains sources of prebiotic fiber. Prebiotic fiber is undigested in the small intestine and goes on to feed the good types of bacteria lining the colon, which helps to further support healthy digestion. Because of this, Go! Carnivora is great for pups with digestive issues, which become increasingly more common in old age.
In terms of macronutrients, Go! Carnivora boasts a 36% protein content and a 15.7% fat content. This is derived mainly from the meat ingredients, which include chicken, turkey, salmon, trout, and duck. Again, this diversity of meat ingredients is a big bonus, as it allows for a diversity of nutrients.
The carbohydrate content sits at 39.3%, with the major carbohydrate source is potato. While potatoes contain vitamins and minerals and are full of energy, they're not as digestible as sweet potatoes and contain less beta-carotene.
Like Merrick's senior recipe, Go! Carnivora contains guaranteed levels of glucosamine and chondroitin sulfate. These are 380 mg/kg and 120 mg/kg respectively, which is sufficient but not as outstanding as Merrick's formula.
Overall, Go! Carnivora is a great product. It has a strong macronutrient profile, quality ingredients and, most significantly, helps to support your pup avoid health issues related to digestion.
Macronutrients (Dry-Matter Basis):
Protein: 39% minimum
Fat: 17.6% minimum
Carbs: 34.6% maximum
senior dog food grain free and for Arthritis
Coming in last in the dry food category is Nature's Variety Instinct Raw Boost Senior Recipe. With support for arthritic dogs, freeze-dried meat pieces, and a great macronutrient profile, just because this food ranks last doesn't mean that it doesn't have its benefits!
The most unique thing about this product is the care that's been taken to cater the recipe to dogs with arthritis. Chicken meal, which is listed as the first ingredient, contains both glucosamine and chondroitin sulfate. In addition to this, antioxidant sources like cranberries are included. Antioxidants have anti-inflammatory properties, helping to ease joint swelling and pain. The relatively high protein content, which will be explored further later, helps to promote muscle development, even in pups that don't get much activity due to their arthritis. 
In terms of macronutrients, Instinct Raw Boost does well, with 39% protein, 17.9% fat, and 34.6% carbs. The relatively high protein and fat content no doubt comes from the freeze-dried chicken pieces that are interspersed with the kibble. These pieces help to give the food a great taste, with even the pickiest of senior pups being reported to like it. Being a grain-free recipe, there are no grain by-products and instead the carbohydrates come from healthy fruits and veggies.
The major drawback of this product is the energy density, which sits at a whopping 443 kCal/100g. For dogs with a low level of activity, including those with arthritis, this could become a significant problem, even if you adhere carefully to the recommended feeding guidelines. 
In sum, while Nature's Variety's Instinct Raw Boost has some great qualities, including the focus on supporting arthritic dogs, it's high energy density is a definite drawback and for many this big negative could outweigh its positive features.
Read More Dog Food Reviews: Best Large Breed Puppy Food and Best Dry Dog Food
Citations:
AAFCO 2014 Recommendations: The 2014 AAFCO Dog Food Nutrient Profile for Growth and Reproduction. (2019). [ebook] AAFCO. Available at: https://www.aafco.org/Portals/0/SiteContent/Regulatory/Committees/Pet-Food/Reports/Pet_Food_Report_2013_Midyear-Proposed_Revisions_to_AAFCO_Nutrient_Profiles.pdf [Accessed 28 Oct. 2019].
Optimal Carbohydrate Content in Dog Food: Roberts, MT, Bermingham, EN, Cave, NJ, Young, W, McKenzie, CM, Thomas, DG. Macronutrient intake of dogs, self‐selecting diets varying in composition offered ad libitum. J Anim Physiol Anim Nutr. 2018; 102: 568– 575. https://doi.org/10.1111/jpn.12794
Energy Requirements of Senior Dogs: Harper, E.J., 1997. The energy requirements of senior dogs. Focus, 7, p.32.
Digestive Issues in Senior Dogs: Rakha, G., Abdl-Haleem, M., Farghali, H. and Abdel-Saeed, H. (2015). Prevalence of common canine digestive problems compared with other health problems in teaching veterinary hospital, Faculty of Veterinary Medicine, Cairo University, Egypt. Veterinary World, 8(3), pp.403-411.
Uses of Lauric Acid: Lieberman, S., Enig, M. and Preuss, H. (2006). A Review of Monolaurin and Lauric Acid: Natural Virucidal and Bactericidal Agents. Alternative and Complementary Therapies, 12(6), pp.310-314.
Vitamin Content of Organ Meat: WILLIAMS, P. (2007). Nutritional composition of red meat. Nutrition & Dietetics, 64(s4 The Role of), pp.S113-S119.