Looking for the best hypoallergenic dog food brands for your pup? Help your dog stay healthy with our wet and dry food reviews here.
Having your dog diagnosed with a food allergy or intolerance can be a scary time for any loving dog owner. From skin irritation to digestive issues, the symptoms of food allergies can be unpleasant for your precious pooch and, as an owner, it can feel like there's nothing you can do to help relieve your dog's discomfort. 

Luckily, there are measures that you can take to help stop your canine companion's symptoms. There's a whole world of hypoallergenic dog foods that are carefully formulated to either exclude the allergen ingredient or eliminate allergens altogether. 

While your vet will be able to help you narrow down your options, it may still be up to you to pick which of these kinds of foods will be best for your pup.

To help narrow down the options, we've compiled a list of the eight best hypoallergenic dog foods on the market. From limited-ingredient diets that don't contain any beef, dairy products, chicken, or wheat, to the latest and most scientifically backed hydrolysed-protein formulas, all of the foods on this list have been chosen based on their proven merits and benefits.
How To Choose The Best Hypoallergenic Dog Food
Before anything else is said, it needs to be noted that food allergies in dogs can be serious health problems with serious consequences. Because of this, before choosing any of the foods on this list, you should consult with a qualified vet. If you suspect that your dog has a food allergy, a vet will help you to identify what it is and then recommend the best course of action. If your dog has multiple serious allergies, it may be that he or she will need a specialty diet that commercial dog food brands just won't be able to provide. 

If your vet doesn't provide a specialty recommendation, however, you'll still be in a position where you'll need to choose a suitable food for your dog. As a pet owner, there are some important decisions that you'll need to make before you find the product that's right for you. As mentioned before, the foods on this list all comply with some key nutritional guidelines, and seeing how a product matches up against these guidelines can help you to make an informed choice about your dog's food.

The first set of criteria relate to the food's macronutrient profile, which is the composition of protein, fat, and carbohydrates in the product. This is one of the best indicators of a food's general nutritional value and health rating. The Association of American Feed Control Officials is responsible for generating the guidelines that healthy dog foods must live up to (AAFCO, 2014). For adult dogs, this includes:

A protein content of over 18%
A crude fat content of over 5.5%
The third macronutrient, carbohydrates, aren't an essential part of the canine diet and therefore don't have any fixed requirements like proteins and fats do. A general rule is that fewer carbohydrates are better, as this leaves more room for essential nutrients (Roberts et. al, 2018). However, some sources of carbohydrates can be beneficial for your dog as they contain fiber, vitamins, and minerals (Souliere, 2014). Therefore, the majority of the foods on this list comply with the following guideline:

A carbohydrate content under 30%, with allowances made for healthy carbohydrate sources
Aside from the macronutrient content, there are several important things that you need to consider when choosing a hypoallergenic food for your dog. 

The first of these decisions is which type of food to purchase for your dog: a limited-ingredient diet or a hydrolysed protein diet. Generally, if your pup only has one food allergy, a limited-ingredient food that excludes the allergen is good enough. If your vet has requested that your pup goes on an elimination diet to identify what kind of allergy they have, limited-ingredient foods are also usually the way to go (Clinical Nutrition Service, 2017).

Food with hydrolysed protein sources, which means that the normal amino acids in the ingredients are broken down into smaller chunks that aren't as likely to trigger an immune response, are more advisable for dogs with multiple or very severe food allergies (Olivry, Bexley and Mougeot, 2017). Your vet will explain the two options in greater depth and give you a recommendation as to which you should choose.

Another consideration in choosing the best dog food is the vitamins and minerals included in the formula. The most common symptom of food allergies in dogs is itchy, reddened skin, and because of this, the inclusion of vitamins and minerals that are beneficial to skin health is a big plus for hypoallergenic dog foods. This will help your dog's skin be restored to a good condition and will heal any damage caused before your dog's allergy was diagnosed. Two particular substances that have been proven to improve canine skin health are zinc and methionine (McFadden et. al., 2017). Therefore:

Foods containing zinc and/or methionine sources were given preference
Common Allergies and Symptoms That the Right Food can Help Solve
The most common food allergies seen in dogs are beef, dairy products, chicken and wheat (Mueller, Olivry and Prélaud, 2016). While the symptom profile of food allergies can vary from dog to dog, the most prevalent effects include:
Dry and itchy skin
Bald patches
Skin infections
Ear infections
Gastrointestinal problems such as vomiting and diarrhea
The right kind of dog food, whether it be a limited-ingredient product or a hydrolyzed protein product, will completely stop these symptoms and will ideally help to reverse any damage that's already been caused.
Difference Between Food Allergies and Intolerances
When choosing a hypoallergenic dog food, it's important to recognise whether your dog has a food allergy or a food intolerance (also known as food sensitivities). The Mayo Clinic defines these two terms as the following:

Food Allergy: "…an immune system reaction that occurs soon after eating a certain food. Even a tiny amount of the allergy-causing food can trigger signs and symptoms."
Food Intolerance: "…you may be able to eat small amounts of the offending food without trouble. You may also be able to prevent a reaction." (Li, 2019)
In other words, a food allergy is more serious than an intolerance and can be triggered by even a tiny amount of the ingredient in question, whereas an intolerance is more mild and small amounts of the ingredient may be tolerated without any symptoms. 
If your dog has a true food allergy, the only option is to completely avoid the allergen dog food ingredient, while if they have an intolerance simply limiting the amount of the ingredient may be enough to prevent symptoms. Again, your vet will be able to identify which of the two issues your dog has and then explain to you the appropriate response.
the Best Hypoallergenic Dog Foods:
Macronutrients (Dry-Matter Basis):
Protein: 33.3% minimum
Fat: 16.7% minimum
Carbs: 40% maximum
Best Dog Food for Allergies
Turkey is arguably the most allergy-friendly meat source out there, and when it comes to turkey-based dog foods nothing beats NomNomNow's Tasty Turkey Fare recipe. With a great list of ingredients and convenient delivery, it's difficult to find any negative sides of this product.
NomNomNow is a boutique dog food brand, meaning that you won't find their products on the shelves in stores. Instead, you input your dog's information into their website, including their name, breed, and weight, and the recipe that you'd like to choose. After this, orders of the food will show up on your doorstep, pre-portioned based on your pup's weight. When it comes to convenience, it really doesn't get much better than this.

Another highlight of NomNomNow is their quality ingredients. They use human-grade meats and pack their recipes full of healthy veggies that are sure to give your pup all the vitamins that he or she could ever require. Notable inclusions in the Tasty Turkey Fare recipe are brown rice, which is high in fiber, spinach, which contains B vitamins, and fish oil, which promotes coat health.

Another particularly good inclusion in the ingredient list is eggs, which contain zinc to help heal your pup's skin. Additionally, turkey is the most methionine-rich meat source, which means that turkey-based dog foods are great for promoting skin health. For dogs with allergies, this is a huge plus.

The great ingredients translate into a strong macronutrient profile, with 33.3% protein and 16.7% fat. The carbohydrate content sits at 40%, which may seem high, but given that the main carb sources are healthy grains and veggies, this isn't too much to be concerned about.

In sum, NomNomNow's Turkey Tasty Fare recipe is one of the best limited-ingredient foods out there. For dogs with an allergy or intolerance to beef or chicken, you can't get much better than this product.
Macronutrients (Dry-Matter Basis):
Protein: 35.6% minimum
Fat: 17.8% minimum
Carbs: 37.8% maximum
Best limited ingredient Dog Food
A big problem with many limited-ingredient pet foods is that they lack diversity of protein sources or, in some cases, no animal protein sources at all. Zignature's multi-protein formula, however, has no such issues. With three different meat sources and a great macronutrient profile, this product is a great choice for pups who can't tolerate beef or chicken.

The main positive of this food is the inclusion of turkey, lamb, and duck in the recipe. Having multiple protein sources in a food means that it's more nutritionally complete, as if one meat source is deficient in a certain nutrient there are additional sources to take up the slack. For dogs with allergies, multiple protein sources can sometimes be an issue, but Zignature has chosen meats that have a very low likelihood of being an allergen for dogs.

The inclusion of turkey as the first ingredient is also beneficial as, again, turkey is high in methionine, which helps to promote skin health. Zinc is also present in the ingredient list in the form of zinc proteinate. Another positive ingredient is chickpeas, which are high in fiber and contain plenty of vitamins and minerals. 

The macronutrient profile of this food hits the recommended targets, with 35.6% protein and 17.8% fat. Again, the carbohydrate content is a little high at 37.8%, but the food doesn't contain any grain fillers and has a high meat content, so this isn't necessarily a negative.

All in all, Zignature's Multi-Protein kibble is a great choice for dogs who are allergic or sensitive to either beef or chicken. The inclusion of multiple protein sources is a rarity for limited-ingredient dog foods and is a benefit that can't be ignored. 
Macronutrients (Dry-Matter Basis):
Protein: 31.8% minimum
Fat: 31.8% minimum
Carbs: 22.7% maximum
A good Hypoallergenic Dog Food
Blue Buffalo's Limited Ingredient Potato and Turkey recipe has a unique advantage over other limited-ingredient diets, it that it isn't just one or two ingredients being excluded from the recipe. Instead, in addition to containing no dairy products, this food doesn't contain any chicken, beef, wheat, eggs, or soy products. The exclusion of these common allergens makes the product ideal for dogs who may have multiple food allergies or intolerances.

The exclusion of these common ingredients doesn't hurt the macronutrient profile at all, with 31.8% protein, 31.8% fat, and just 22.7% carbohydrates. The main carb source is potatoes, which are a healthy and vitamin-rich ingredient for your dog to chow down on.

Like the other turkey-based recipes on this list, Blue Buffalo's Potato and Turkey recipe is sure to be rich in methionine. Zinc is also present, in the form of zinc amino acid chelate. On top of this, the recipe contains Flaxseed, which is high in Omega-3 fatty acids. Omega-3s have been proven to help reduce skin inflammation and promote skin health (Bauer, 2011), making this food great for pups who have damaged or sensitive skin as a result of their allergies.

Another strong benefit of this product is that despite the carefully designed ingredient list, the cost is quite low. This is a big plus for pet parents who are on a budget and want to cater to their dog's allergy without spending big bucks on food.

All in all, this limited-ingredient dog food is one of the best grain free foods out there. It excludes six common allergens, has a strong macronutrient profile, and contains methionine and zinc to boot.
Macronutrients (Dry-Matter Basis):
Protein: 35.6% minimum
Fat: 20.0% minimum
Carbs: 35.6% maximum
Single Protein Dog Food
Canidae's Grain-Free Real Salmon and Sweet Potato recipe easily earns a place on the list of best hypoallergenic dog foods. Featuring high-quality salmon and digestible sweet potato, this is one of the best limited-ingredient dry foods out there. 
This product has a strong macronutrient profile, with 35.6% protein and 20% fat. The major protein source is real salmon, with salmon meal and menhaden fish meal also making an appearance. 

The carbohydrate content is 35.6%, which is on the high side. However, the major carbohydrate source is sweet potato, which is generally regarded as one of the best carbohydrate sources for dogs out there. Sweet potatoes are easily digestible and contain vitamin A, B6, and C (Souliere, 2014).

In addition to the easily digestible sweet potato, there's another reason that this food is good for your pup's digestive system. Several different strains of probiotic bacteria are present in the recipe. Probiotics help to promote the growth of healthy bacteria and fight unhealthy bacteria, which can help to return your dog's gastrointestinal system to healthy functioning. For pups who've recently had allergy symptoms such as vomiting and diarrhea, this is a big plus.

The only real downside of this food is the lack of methionine sources. While salmon does contain some methionine, it's not nearly as much as what's present in turkey. Zinc does make an appearance on the ingredient list but, regardless of this, if your pup has serious skin damage from his or her dog allergies it's better to choose a food that's naturally higher in methionine.

Macronutrients (Dry-Matter Basis):
Protein: 54.6% minimum
Fat: 31.8% minimum
Carbs: 0% maximum
Good Hypoallergenic Dog Food
Grain-free dog foods have become increasingly popular over the last few years, and because of that there's no shortage of grain-free wet foods to satisfy pups with wheat allergies. Of these new grain-free products, Blue Buffalos' Woodland Blend is easily one of the best.
The most unique thing about Blue Buffalo's approach to this product is their strict adherence to the canine ancestral diet. This means that they'd made every effort to make their food mimic what your dog would have eaten in the wild thousands of years ago. The food is made from 95% animal ingredients and has a diversity of meat sources, including chicken, turkey, duck, mackerel and turkey.
The high meat content translates to a high protein content; 54.6%, to be exact. The fat content is 31.8% while the carbohydrate content is estimated to be 0%. It's likely that a certain amount of carbs are still present in the food, but given that there are no major carb sources like grains or veggies this is almost sure to be a trace amount.
The exclusion of any vegetables from the formula is a downside in terms of the vitamin and mineral content of the food. However, Blue Buffalo has compensated for this by including vitamin supplements and organ meats, which are high in B vitamins (Williams, 2007).
Zinc is present in the formula in the form of zinc amino acid chelate and the inclusion of turkey as the second ingredient indicates a high amount of methionine to keep your pup's skin healthy and repair any damage.
All in all, despite the exclusion of vegetables, Blue Buffalo's Woodland Blend Grain-Free canned formula is a real standout in the world of limited-ingredient dog food. It has a high protein content, contains no wheat or other grains, and has plenty of zinc and methionine for your pup's skin.
Macronutrients (Dry-Matter Basis):
Protein: 35.6% minimum
Fat: 20.0% minimum
Carbs: 35.6% maximum
Good Dog Food For Dry Skin
With novel protein sources and seven different types of meat, Taste of the Wild's High Prairie recipe is a great choice for dogs allergic to wheat or other grains. 

The big selling point of this product is the use of novel protein sources. Buffalo meat is listed as the first ingredient, with bison, venison, and the more traditional lamb, chicken, beef, and ocean fish also making an appearance. Novel protein sources are very unlikely to cause allergic reactions in dogs and are therefore great for allergy-prone dogs.

In terms of macronutrients, Taste of the Wild's High Prairie boasts a 35.6% protein content and a 20% fat content, which is fantastic for a dry kibble formula. The carbohydrate content is 35.6%, which like many of the other foods on this list is on the high side. However, the major carbohydrate sources include sweet potatoes and peas, both of which are highly digestible and provide protein, vitamins, minerals, and fiber as well as calories. 

This product is high in zinc, with two zinc sources (zinc proteinate and zinc sulphate) and a specified zinc content of 150 mg/kg. There are no methionine supplements and no turkey, but given the high meat content there's likely still an acceptable amount of methionine anyway.

Other features of this product include omega-3 and omega-6 fatty acid sources, which help to promote skin and coat health, and the inclusion of dried chicory root, which provides prebiotic support to help your pup's digestive system.

All in all, Taste of the Wild's High Prairie recipe is a great choice for pups allergic to wheat. The inclusion of seven different meat sources, including a few novel ones, is a definite plus and the macronutrient profile is strong, too.
Macronutrients (Dry-Matter Basis):
Protein: 20.4% minimum
Fat: 10.2% minimum
Carbs: 57.1% maximum
Hydrolyzed protein dog foods are a fairly new development in the world of dog food, but have already provided relief to tens of thousands of pups who suffer from multiple food allergies or sensitivities. The idea behind them is to break down proteins into smaller 'chunks'. These chunks are much less likely to trigger a response by your dog's immune system, while still being able to provide your pooch with the nutrients that he or she needs. 
Royal Canin's Hydrolyzed Protein canned food does exactly this; provide your food sensitive or allergic dog with the benefits of a meat-based diet, without the dangers of a serious reaction. As a specialised, veterinary diet, however, it's important to note that to purchase it you need to have obtained a recommendation for your vet. In other words, you can't buy this food unless your vet has decided that it's the best course of action for your pup. 
If you feel that your dog's allergies are severe enough to warrant a highly specialised diet and your vet hasn't mentioned hydrolyzed protein, don't be shy to bring it up with them at your dog's next check-up.
The macronutrient profile of Royal Canin's Hydrolyzed Protein food is very atypical for a wet food. It has only 20.4% protein, 10.2% fat, and a whopping 57.1% estimated carbohydrates. While these percentages are very different to other dog foods, they do still comply with AAFCO standards. It's also important to note that the formula used for estimating the dry-matter nutrient content of a pet food isn't designed for hydrolysed protein formulas, meaning that the estimates could be incorrect.
The ingredient list of this product is similarly different from other foods, with the first ingredient listed being water. The hydrolyzed protein sources include soy and chicken liver. There are two zinc sources, zinc proteinate and zinc oxide, and no methionine sources. However, Royal Canin claims that the food is formulated with omega-3 fatty acids, EPA and DHA, which helps to promote healthy skin as well as a healthy coat.
A big downside to many hydrolyzed protein products is their price, and Royal Canin's food is no exception. Because of this, unless your vet specifically recommends putting your dog on a hydrolysed protein diet, it's best to steer clear of products like this one.
All in all, Royal Canin's hydrolyzed protein canned food is a great choice for those dogs who have multiple dangerous dog food allergies. However, it really is a last resort food and can't be purchased without the recommendation of a vet.

Macronutrients (Dry-Matter Basis):
Protein: 22.2% minimum
Fat: 8.9% minimum
Carbs: 60.0% maximum
Hydrolyzed protein diets also extend to dry foods, with Addiction's Nutri-RX Hypoallergenic dry food being a prime example. Unlike Royal Canin, a veterinary recommendation isn't needed to buy this food. However, it's still recommended to talk to your vet before feeding your pup any kind of hydrolyzed protein food, simply because it's such a highly specialised diet that isn't warranted in many cases of food allergy.
In terms of macronutrients, Addiction's Nutri-RX contains 22.2% protein, 8.9% fat, and a massive 60% carbohydrates. Again, as it's a hydrolyzed protein diet these numbers shouldn't be compared to the limited-ingredient foods on this list. The main carbohydrate source and first ingredient is potato, which is a relatively healthy carb source, and the source of protein is soy. 
Interestingly, this food contains no meat products whatsoever. While the soy protein and additives like taurine somewhat compensate for this, the scientific verdict on whether dogs can and should live on a plant-based diet is still somewhat varied. Because of this, its again advisable to consult with your vet before switching your dog to this food or, at the very least, to supplement it with meat-based hydrolysed protein food like Royal Canin. 
This food contains zinc, in the form of zinc sulphate, and added methionine. However, given that there are no meat sources, the amount of methionine may still be lacking.
All in all, for a meat-free, hydrolyzed protein food, Addiction's Nutri-RX is quite impressive. However, the necessity for such a diet should be confirmed by your vet before you start feeding your dog this sort of product, as limited-ingredient foods tend to have a better macronutrient balance and nutrient content as a whole.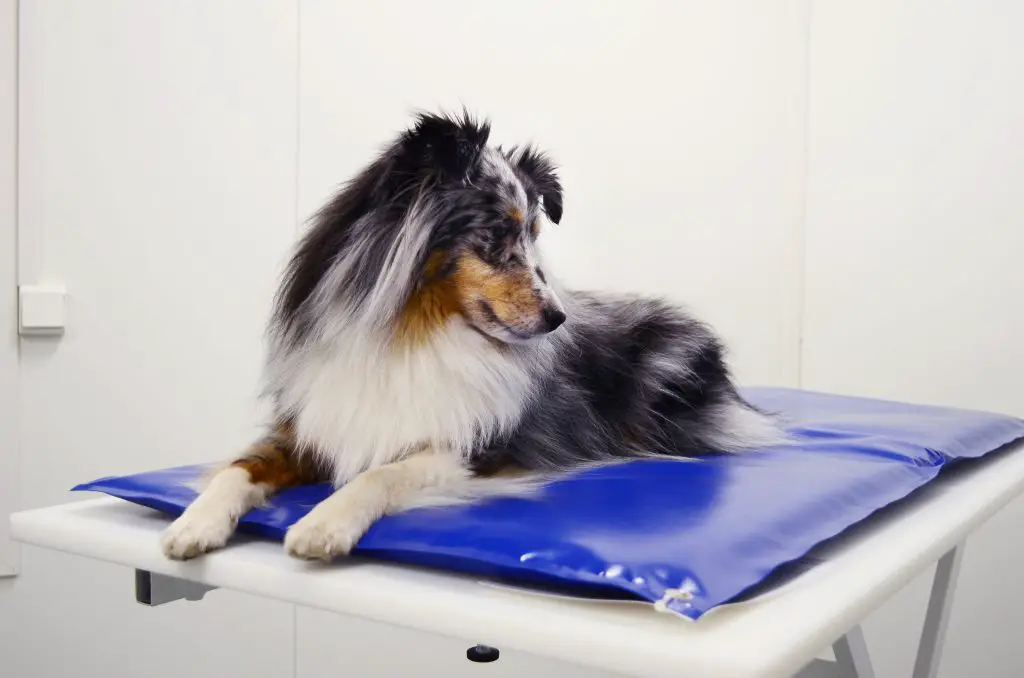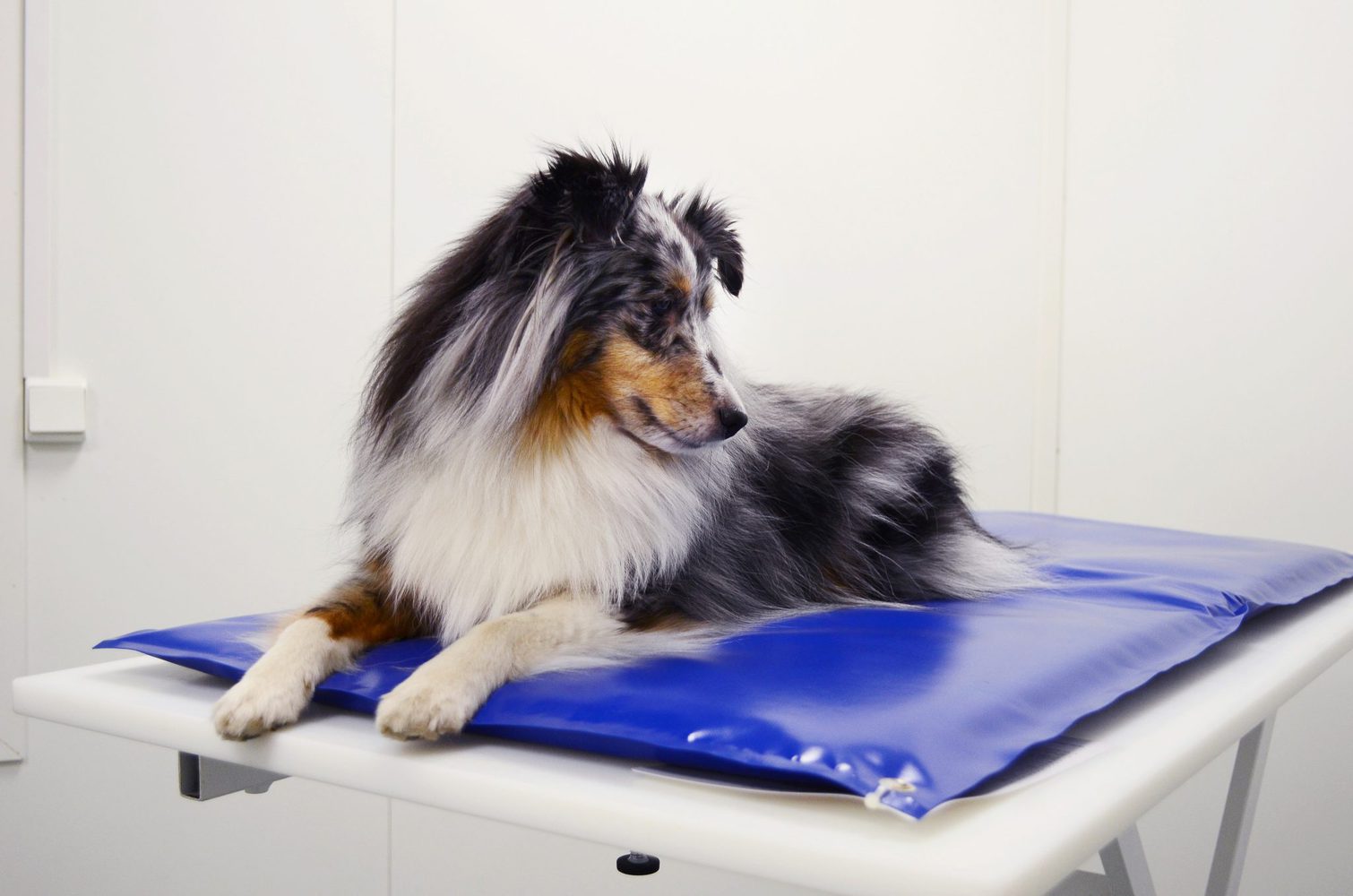 Read More Dog Food Reviews: Best High Protein Dog Food or Best Turkey Dog Food
Sources:
AAFCO 2014 Recommendations: The 2014 AAFCO Dog Food Nutrient Profile for Growth and Reproduction. (2019). [ebook] AAFCO. Available at: https://www.aafco.org/Portals/0/SiteContent/Regulatory/Committees/Pet-Food/Reports/Pet_Food_Report_2013_Midyear-Proposed_Revisions_to_AAFCO_Nutrient_Profiles.pdf [Accessed 28 Oct. 2019].
Optimal carbohydrate content in dog food: Roberts, MT, Bermingham, EN, Cave, NJ, Young, W, McKenzie, CM, Thomas, DG. Macronutrient intake of dogs, self‐selecting diets varying in composition offered ad libitum. J Anim Physiol Anim Nutr. 2018; 102: 568– 575. https://doi.org/10.1111/jpn.12794
The benefits of some whole grains in dog food and vitamin content of sweet potatoes: Souliere, K. (2014). A Study of the Nutritional Effect of Grains in the Diet of a Dog. University of Maine.
Limited-ingredient diets: Clinical Nutrition Team, (2017). What every pet owner should know about food allergies. [online] Clinical Nutrition Service at Cummings School. Available at: https://vetnutrition.tufts.edu/2017/01/food-allergies/ [Accessed 20 Nov. 2019].
Hydrolysed protein diets: Olivry, T., Bexley, J. and Mougeot, I. (2017). Extensive protein hydrolyzation is indispensable to prevent IgE-mediated poultry allergen recognition in dogs and cats. BMC Veterinary Research, 13(1).
Zinc and methionine in canine skin health: McFadden, R., Heinrich, N., Haarstad, A. and Tomlinson, D. (2017). A double-blinded, randomized, controlled, crossover evaluation of a zinc methionine supplement as an adjunctive treatment for canine atopic dermatitis. Veterinary Dermatology, 28(6), pp.569-e138.
Most common allergies in dogs: Mueller, R., Olivry, T. and Prélaud, P. (2016). Critically appraised topic on adverse food reactions of companion animals (2): common food allergen sources in dogs and cats. BMC Veterinary Research, 12(1).
Common symptoms of allergies in canines: Pask, E. and Scott, L. (2019). Food Allergies in Dogs. [online] Modern Dog magazine. Available at: https://moderndogmagazine.com/articles/food-allergies-dogs/15131 [Accessed 19 Nov. 2019].
Food allergy versus food intolerance:  Li, J. (2019). Food allergy vs. food intolerance: What's the difference?. [online] Mayo Clinic. Available at: https://www.mayoclinic.org/diseases-conditions/food-allergy/expert-answers/food-allergy/faq-20058538 [Accessed 20 Nov. 2019].
Omega-3 fatty acids for skin health: Bauer, J. (2011). Therapeutic use of fish oils in companion animals. Journal of the American Veterinary Medical Association, 239(11), pp.1441-1451.
Vitamin content of organ meat: WILLIAMS, P. (2007). Nutritional composition of red meat. Nutrition & Dietetics, 64(s4 The Role of), pp.S113-S119.