If you're looking for an energetic dog that's extremely loyal than chances are one of the Australian dogs are right for you.  Whether it's the cattle dog or the shepherd, these dogs were made to work and keep active. If that appeals to you then check out this list of names perfect for your furry friend!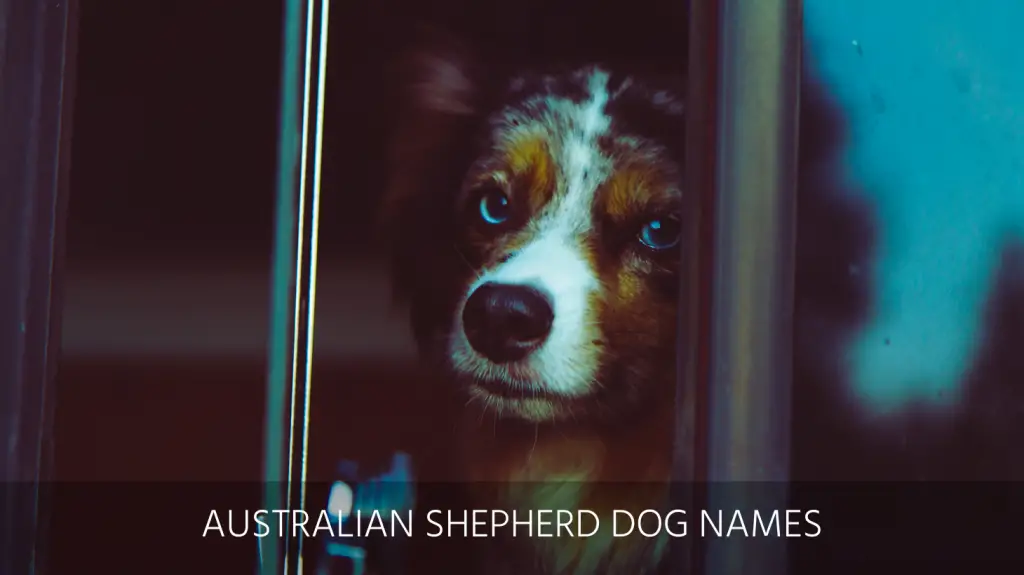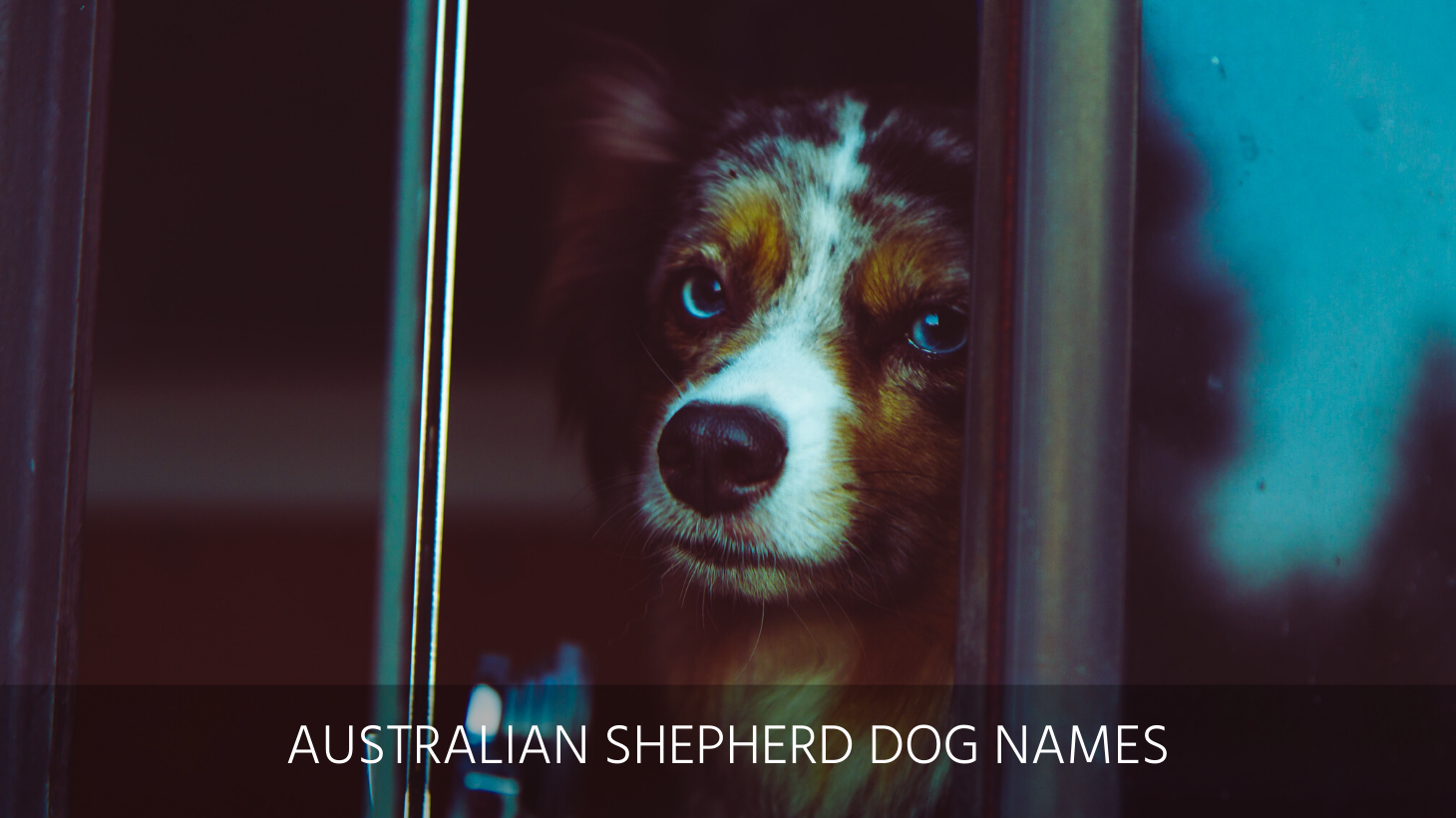 Australian Shepherd Dog Names
Do you have an Australian Shepherd?  Do you know that they aren't even from Australia?  The ancestors of the modern-day Australian Shepherd originated in the Pyrenees Mountains of Europe.  

In search of verdant pastures, they moved to Australia and then eventually to California.  Due to the stop in Australia, it was assumed these herding and working dogs originated there thus giving them their breed name known today.

Because this dog is a worker and outdoorsy, many of the most popular names will include a nod to this active lifestyle.  Below you'll find male and female Aussie dog names that are perfect for your energetic pooch!
Australian Shepherd Female Dog Names
Bella
Bluebell
Cassie
Cricket
Dixie
Dolly
Ellie
Greta
Holly
Jasmine
Lexi
Lily
Luna
Maggie
Millie
Nala
Penny
Piper
Polly
Poppy
Rosie
Roxy
Sienna
Skye
Stella
Summer
Trixie
Trudy
Violet
Willow
Winnie
Learn More: Top 325+ Doberman Dog Names
Australian Shepherd Male Dog Names
Archie
Bear
Brody
Buddy
Charlie
Cooper
Dallas
Darwin
Dexter
Freddy
Gus
Jack
Lenny
Leo
Levi
Louis
Max
Milo
Murray
Ollie
Oscar
Ranger
Rocky
Rudy
Rusty
Scout
Toby
Tucker
Winston
Woody
Ziggy
Badass Dog Names for Australian Shepherds
Don't let those sweet faces fool you – Australian Shepherds can be badass too!  Because they're extremely loyal to their "pack" they can be very territorial and quite aloof to strangers.  

Or maybe your dog is badass because he's always out there rounding up the herd.  Either way, these names are sure to fit your hard worker and protector.

Ace
Ajax
Angus
Arizona
Athena
Bandit
Boone
Chief
Denali
Dido
Diesel
Elektra
Everest
Frankie
Georgia
Gunner
Hank
Huck
Hunter
Indy
Jaggar
Jax
Jessie
Joplin
Josie
Katniss
Kodiak
Leia
Maverick
Neo
Olympia
Quinn
Rambo
River
Roscoe
Rufus
Sheba
Shera
Storm
Thunder
Wynonna
Xena
Zelda
Zeus
Zora
Learn More: Top 800+ Mexican Dog Names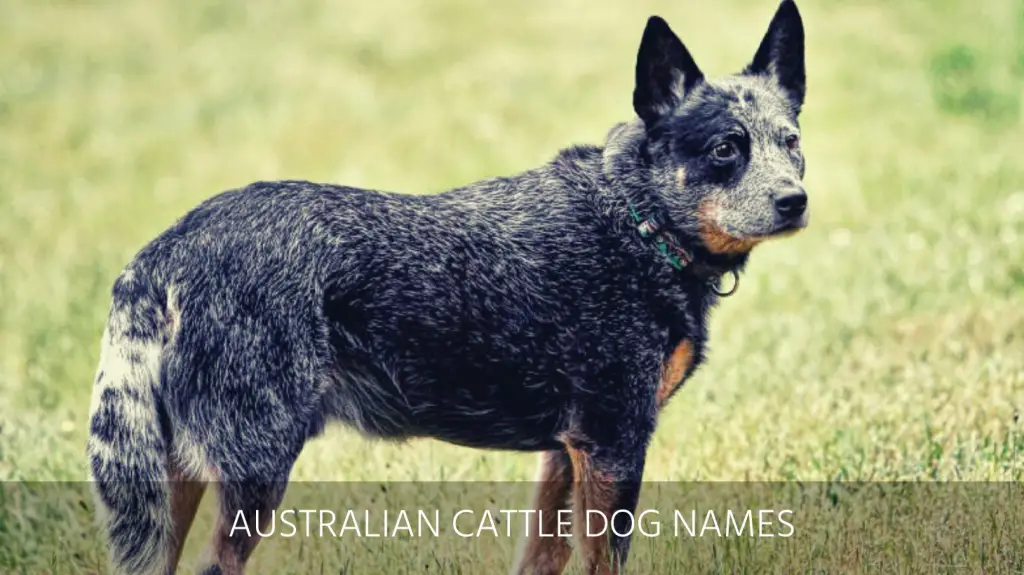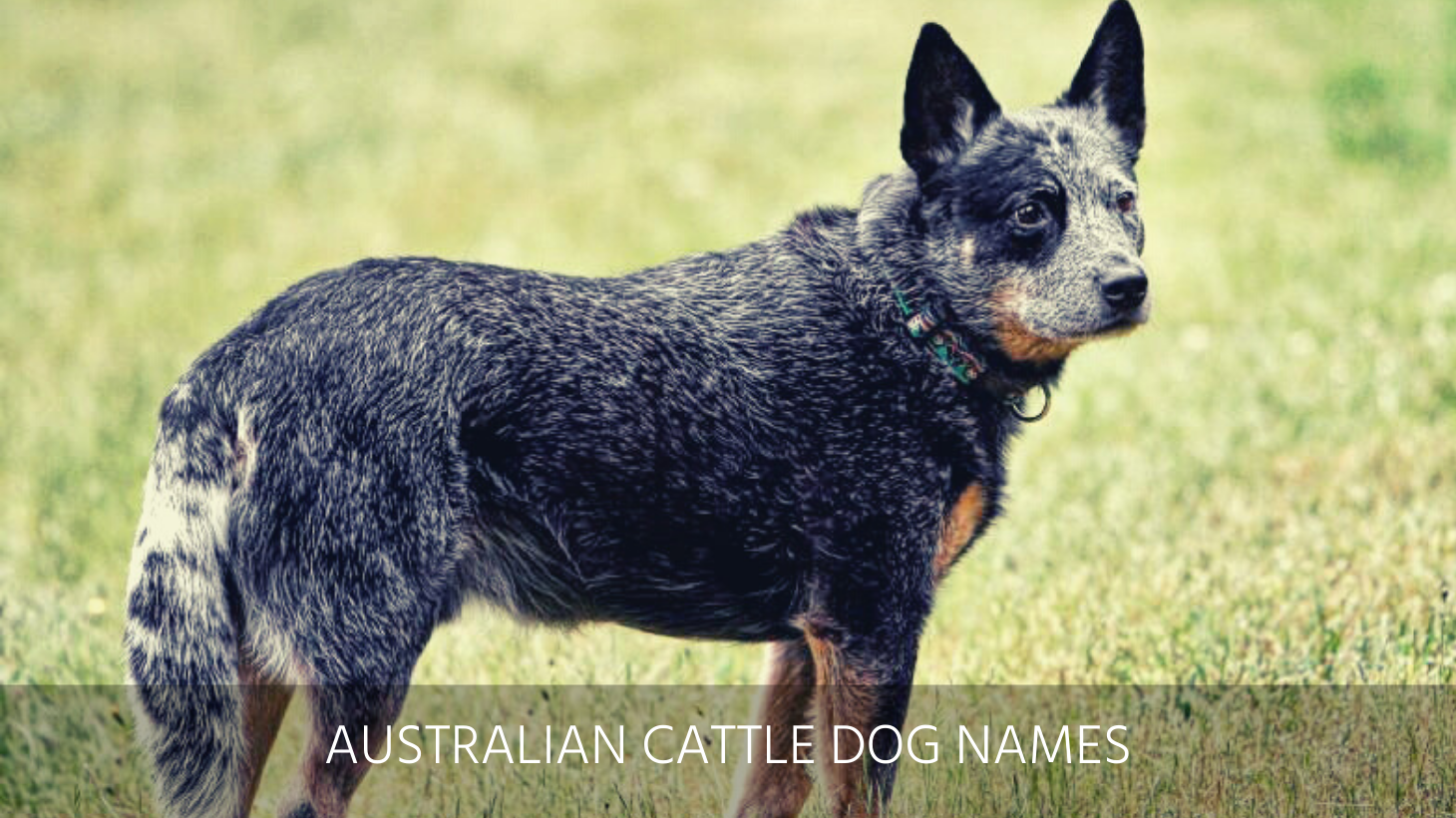 Australian Cattle Dog Names
Australian Cattle dogs were first brought to the land down under from Britain looking for new pastures.  As they moved inland it became clear it was perfect for raising beef cattle. Over time and combined with various other breeds (even dingoes), the Australian Cattle Dog became the Aussie herder known today. 
Due to this long-standing history in Australia, naming your cattle dog an Australian name may be the perfect fit.  Below you'll find Australian dog names broken down by gender, along with their meaning.
Female Australian Dog Names
Acacia (the national floral emblem)
Adelaide (noble natured, also a city located along the southern coast)
Barbie (a word for barbeque)
Bindi (a popular name based on Croc Hunter Steve Irwin's daughter)
Inala (a place of peace)
Jacinda (means hyacinth)
Lynda (a famous Australian pioneer for animal rights)
Matilda (taken from the national anthem Waltzing Matilda)
Moona (one who gives or provides light)
Sheila (an Australian name for a woman)
Sydney (a famous large city in Australia)
Victoria (an Australian state)
Male Australian Dog Names
Arvo (a slang word for afternoon)
Banjo (taken as a nod to the man that wrote Waltzing Matilda, poet Andrew Barton 'Banjo' Paterson)
Bondi (famous beach and tourist attraction)
Hobart (the capital of the state of Tasmania)
Irwin (named for popular croc hunter Steve Irwin)
Joey (name for a baby kangaroo)
Melbourne (city in Australia)
Shane (the name of cricket heroes Shane Warne and Shane Watson
Taz (shortened form for the Australian state of Tasmania)
Learn More: Top 900+ Great dane Dog Names
Cute Australian Dog Names
Aussie (shortened form of Australian)
Bloke (Australian slang word for man)
Brisbane (capital city of the Queensland state)
Chiko (Australian snack meant to be eaten on the move)
Coral (this name is in reference to the Great Barrier Reef which is home in Australia)
Corindi (a river that flows in New South Wales)
Crikey (Australian slang for an expression of surprise)
Didgeridoo (wind instrument native to Australia)
Dingo (dog found in Australia)
Dundee (based on the movie Crocodile Dundee)
Emu (the national bird of Australia, slightly smaller than the ostrich)
Fitzroy (based on the name of the river that flows through Queensland)
Grommet (slang word for a young surfer)
Heeler (based on the Blue Heeler dog, a type of Australian Cattle Dog)
Jaffa (a candy that's popular across Australia and New Zealand)
Kelpie (named for the Australian Kelpie, a herding sheepdog)
Kiwi (reference to a person from New Zealand)
Kylie (slang word for boomerang)
Oz
Ozzie (both Ozzie and Oz are as a reference to Australia as the Land of Oz)
Pavlova (a delicious Australian dessert of meringue mixed with fresh fruit)
Perth (capital of Western Australia)
Roo (shortened form of kangaroo)
Thornton (a nature-inspired name as this can refer to Thornton Peak high in the Daintree Rainforest)
Tinny (another name for a can of beer)
Vege (short form of Vegemite, a black food spread popular in Australia)
Wallaby (mid-sized marsupial)
Wagga Wagga (this silly name may be perfect for your pup – it's also the name of a city located on the eastern edge of the continent)
Zeil (named after the mountain located in the northern part of the continent)
Famous Aussies
There is a slew of famous Australians that have come out of the land down under.  Maybe one of their names would make a perfect pet name – check it out!

Cody (based on the famous pop singer Cody Simpson)
Elle (former 80s and 90s supermodel)
Flea (bassist for the bank Red Hot Chili Peppers)
Heath (for heartthrob Heath Ledger who rose to fame in 10 Things I Hate About You and The Patriot)
Hugh (a great name for your dog based on Hugh Jackman, movie star best known for playing Wolverine)
Hutch (based on Michael Hutchence the late singer of the rock group INXS)
Iggy (for hip hop singer Iggy Azalea)
Isla (based on actress Isla Fisher who rose to fame in Wedding Crashers)
Kidman (for Oscar-winning actress Nicole Kidman)
Liam (for actor Liam Hemsworth, star of The Hunger Games)
Mel (name for Mel Gibson, the famous Australian actor best known for his role in the film Braveheart)
Naomi (for actress Naomi Watts)
Norman (for Greg Norman, successful PGA golfer)
Olivia (for legend Olivia Newton-John of Grease fame)
Portia (based on the name of actress Portia de Rossi best known for her role in the Ally McBeal TV series)
Rebel (for funny girl Rebel Wilson)
Rupert (based on Rupert Murdoch, the media mogul that founded News Corp)
Russell (based on Russell Crowe, Oscar winner and best known for his role in Gladiator)
Simmons (based on the Philadelphia 76ers forward Ben Simmons)
Urban (based on country star Keith Urban)
Learn More: Top 200+ Star Wars Dog Names
Aboriginal Dog Names
Whether you're looking for an original name for your pooch or wish to have a traditional indigenous name for your Australian dog breed, this list will be your final stop.  Check it out to find your dog's new name!
Female Names
Alinta (means flame)
Araluen (water lilies or place of the water lilies)
Jannali (translates to moon)
Jedda (little wild goose)
Kalina (based on the indigenous language of New South Wales, means love and affection)
Kirra (translates to either leaf or to live)
Kiah (something that comes from a beautiful place)
Lenah (means kangaroo)
Lowanna (means woman)
Marlee (a town in New South Wales, translates to elderberry tree)
Maya (home or house)
Medika (blossom or flower)
Merindah (means beautiful)
Myaree (foliage)
Rianna (a small caterpillar)
Talia (near water)
Vega (swooping eagle)
Yindi (another name for the sun)
Male Names
Aari (mountain of strength)
BamBam (swelling or bruise)
Bardo (name means water)
Coen (means thunder)
Daku (a Southern Australian word meaning sand hill)
Jarrah (the word used to describe the eucalyptus tree in Southern Australia)
Koa (name means crow)
Lue (name of a small village in South Wales)
Miro (means spear)
Monaro (means high plain or plateau)
Monti (black-necked stork)
Norin (great, honorable, noble and decent)
Occa (one who is categorized by his mother's land)
Omeo (meaning mountains or hills)
Tau (meaning twilight or dusk)
Warrin (means winter)
Learn More: Top 700+ Boston Terrier Dog Names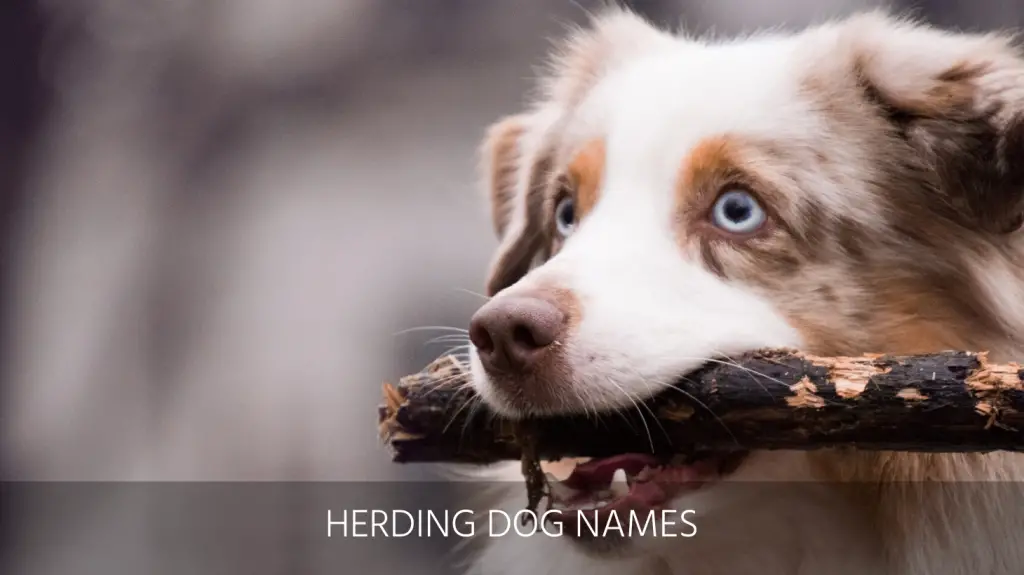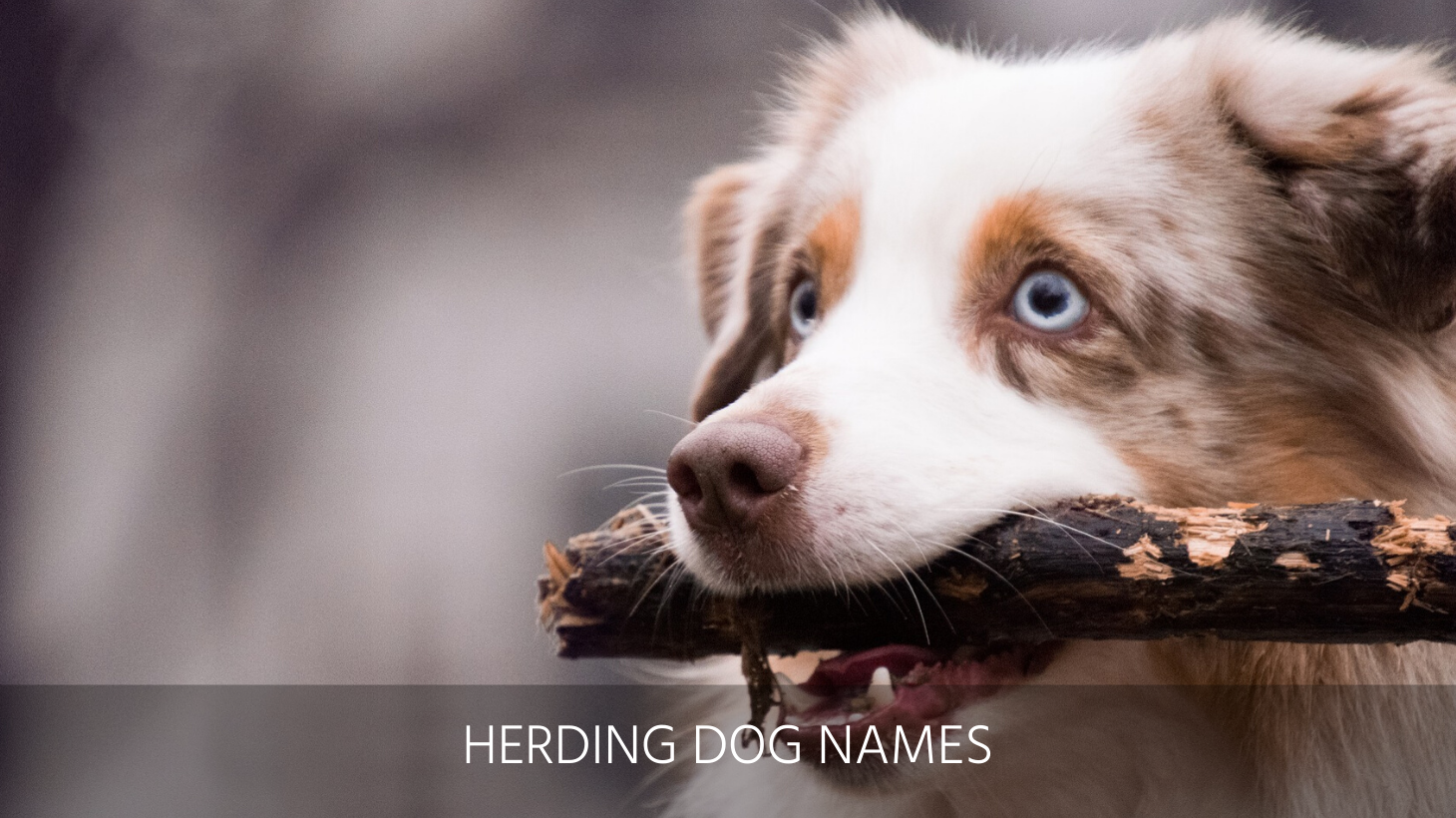 Australian Herding Dog Names
Looking for a great name for your herding dog?  It may be as simple as checking out their breed traits.  Check out the ideas below!

Ace
Beretta
Blitz
Blitzen
Bolt
Boomer
Bullet
Chase
Colt
Dash
Dasher
Dodger
Flash
Hurricane 
Jet
Shep
Shooter
Sniper
Speedy
Tornado
Tracker
Trapper
Velcro
Zippy
Learn More: Top 500+ African Dog Names
Your time!
The best name for your furry friend is one that you love.  You'll spend many years calling it out so be sure it fits your dog's individuality and your personal preferences. Which one will you pick? 🙂